My mummy took me to Althorpe yesterday and I saw some little funny things, mummy says they was ducks. I play wif my duck at home but mummy says I cans not play wif these ones... spoil sport..
I sees some dancing sheep buts I cans dance betta then thems.
It was a weely hot day so mumy lets me have her yogurt, its looks like icecream and its yummy
Just checking to see if theres any left
Just a lickle bit more
Wees went to look pretty again for a man this time, I'ms trying to talk to mummy but shes just looking at me
The man has to bend down lots but I no interested in him, wot yous got in your hand
I tries my tricks again but mummy keeps telling mees to get down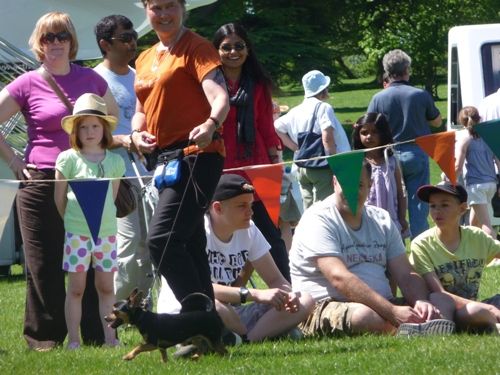 Is this wot you want mummy, I cans look good just for you
After all the times mees goes round looking pretty mees want to rest with daddy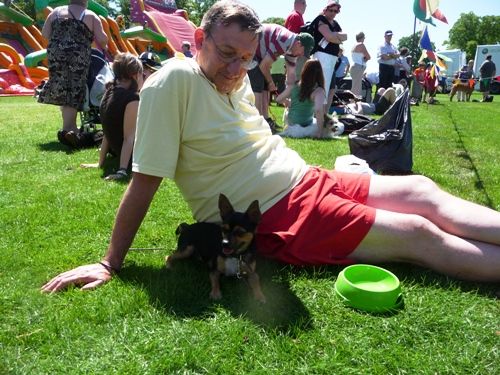 Mees bored now, wots going on over there.. me wnat to go and look but mummy is chatting... again..
I wons a red rosette, is that good? Mummy laughs coz she says I gots a red one coz no more doggies came. I no care I like mees red rosette.
It was weely hot and daddy put water over me... so I's shake meself and cover daddy, that was weely funny.
I's got to go now coz muy want her computa back.
Luvs everyones Jake x x x