I got back from Bath after watching the Chi classes and literally having a great day.
I arrived home to get a lovely loving greeting from Jake..... then OH came in with a Newspaper and Jake grabbed it out of his hand, played with it then grabbed his pink duck. This is the tidy picture, later you couldn't see any of the floor it was covered in paper and stuffing from the toy lol
Scroll Down
Just a bit more
"Hey mummy lets us play"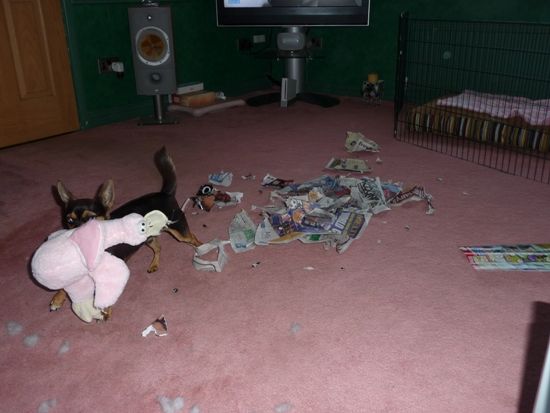 He's so...... cheeky lol
Good thing OH wasn't too bothered about reading the newspapaer, would have took a while to cellotape it back together lol
We got to get ready now as we are off to a companion show...catch ya all later
Love Deme and Jake x x x