Daisy was spayed yesterday at about 2.30.. so less than 24 hours ago.. trying to stop her from acting normally is a nightmare she is wanting to get into everything. She was also chipped and omg how anyone does it without them being under i applaud you because she had blood on her fur from the needle and was wimpering if it was touched.
She's in no pain as far as i know but the vet is a 4 minute walk from here and said pop in for some pain meds if need be!!!
We tried the lampshade for Miss Licky Licky and omg poor thing just sat there like what is this thing.. she slept in it and woke me up at 3.45am so i thought whilst im at it ill take her out for a wee as she had only been twice yesterday (once in the morning before the spay and once when she came home) anyway.. she couldn't sniff to find somewhere to go coz the lampshade kept getting in the way,.. Yes its too big for her but it was the smallest he had!!
Sorry for the lighting my room is all pink and it was late last night
MUM SERIOUSLY I GOTTA REPUTATION TO PROTECT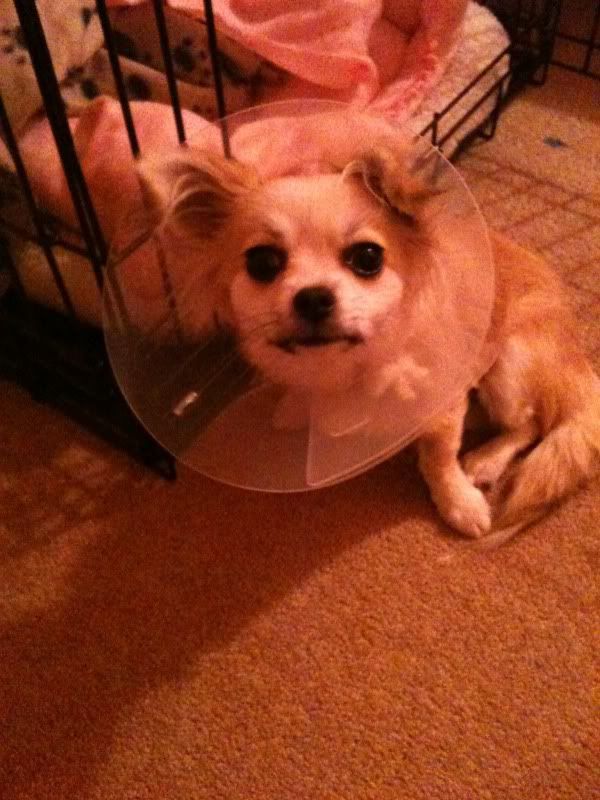 Feeling a little woozy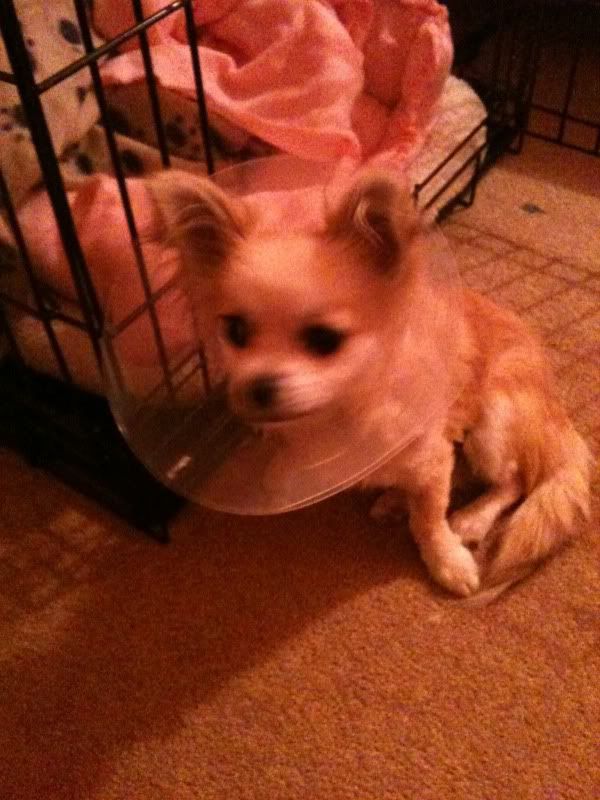 Snug as a bug in a rug (with 4 blankets as she was ice cold to touch)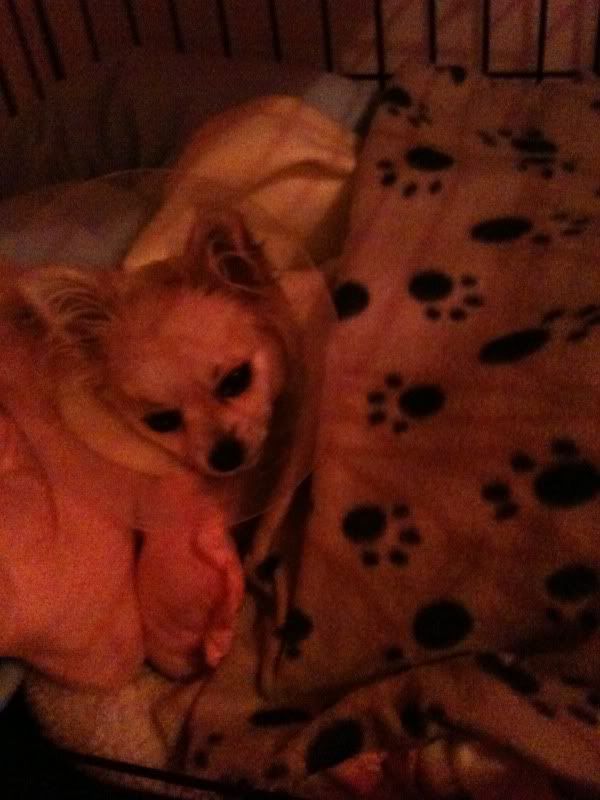 After Michelles suggestion of a baby grow i popped otu this morning well even prem ones swamp her so i took them all in a bit.. anyway
we have a baby vest on now..
This is better than a lamp on your head
I chewing my buwwy Bella gotz me coz i is sooo bored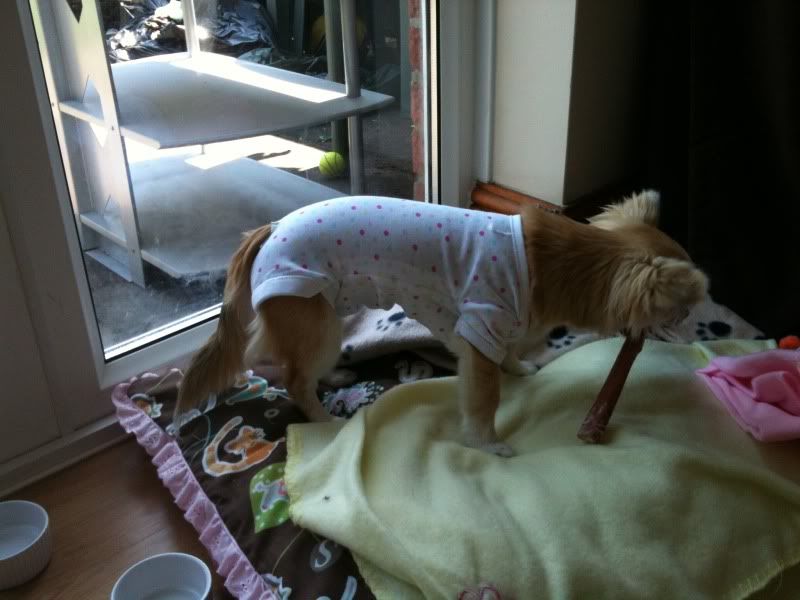 Lots of Blankies coz mum says i feel like da ice queen still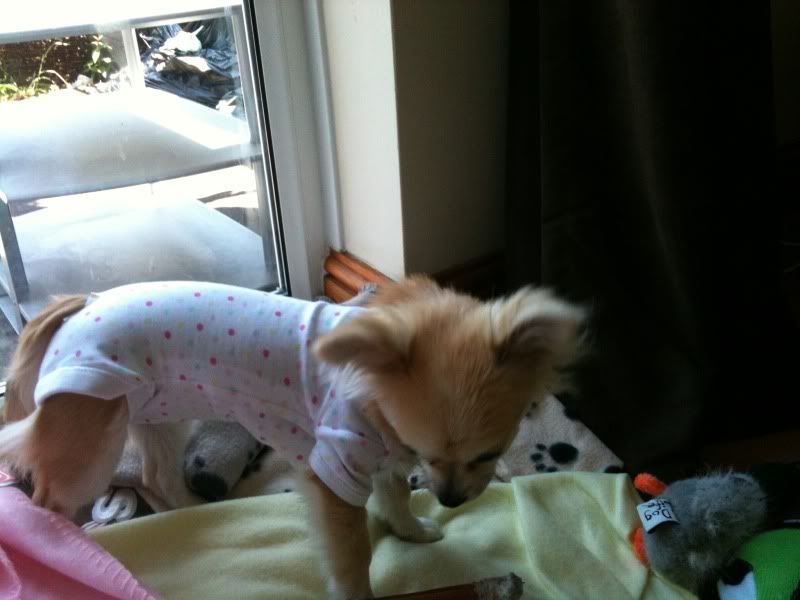 And my wound.. its a little bit ouch and i wanna tug dese laces out of my bewwy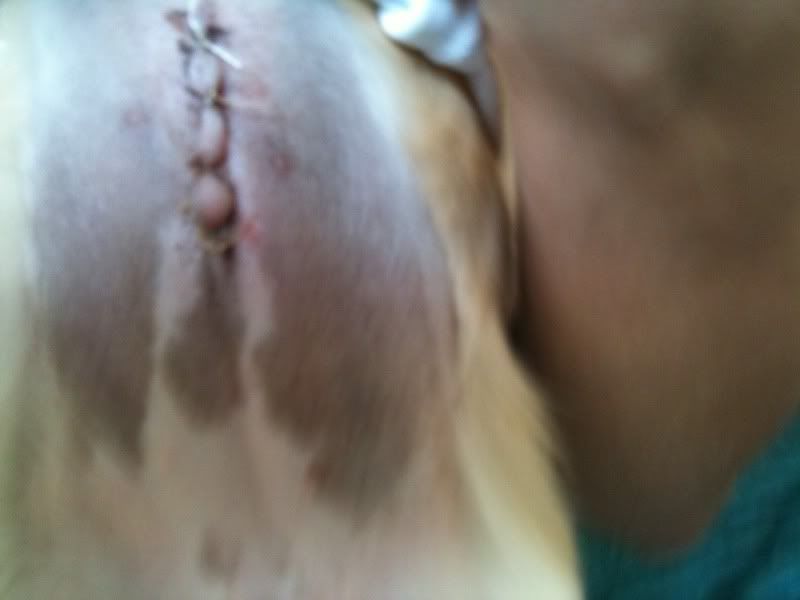 Its hard to get her wound coz holding her and a phone is well hard when i am holding her like she's gonna break
She has halved in size.. amazing how much fur she has.. where theyve shaved all her belly she looks so skinny!!!