Poor Maya has been in heat for over a week and is really missing her freedom & exercise! Last night hubby & I took her for a walk to get her out. He wanted to go in case she attracted any males (LOL) & we did see a couple dogs but they must have been females or neutered males because they minded their own business. Anyway...I was also capturing some photos of our lupin so I snapped some of the hubby & Maya.... Since she's having a rough go of it
I thought she deserved her own picture post!
Enjoy!
We don't use a retractable leash for walks...but made an exception so Maya could RUN & sniff the poor thing.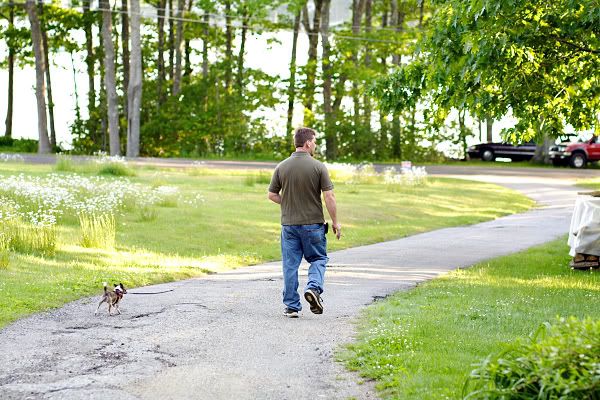 Momz u comin'!? (she's been very clingy to me since being in heat)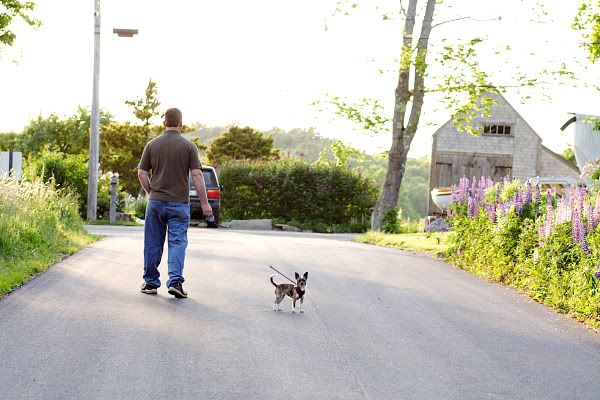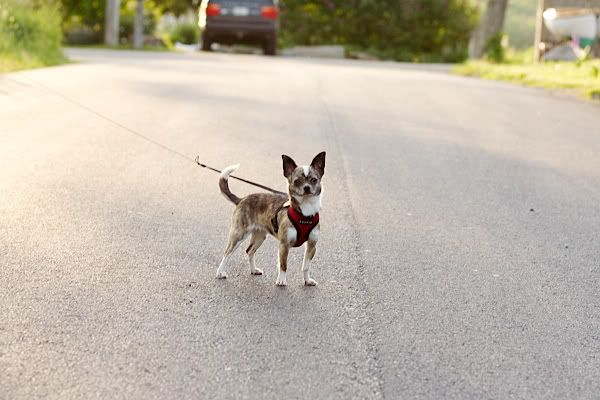 Awww...