I AM SO IN LOVE!!!
You guys I was shaking it was so bad. I feel so silly to be acting like this over a dog right, but I just love her SO so much. I LET HER LICK MY FACE! LOL
She is SO MUCH SMALLER than her pictures let on, holy cow! She slept the whole way home and I didn't think much about names, but I tried. She cried for a few minutes just now when we got home cuz I put her straight into her pen. Everytime I reached my hand in there she'd attack it with kisses and paws asking to be picked up. She's all snuggling on her blanket now. I can't wait until she loves it here, I know it will be scary for a few days.. (And luckily I have those days off because we have a LOFT, which means NO doors!)
Anywho, my friend Lisa and I stopped at the farmer's market earlier this morning and I picked up a few things! I got a cute fleece blanket to go under the pen floor (that was a GREAT idea
) I got a CHIHUAHUA WALLET! It has a black and tan and a ... fawn?? on it. It was too perfect I couldn't resist. AND the cutest little dress, oh my.. I can't wait until she can wear these things! I am not going to bother putting her new raincoat from T on yet because it would just be ridiculous at her size right now lol.
I just love her so freaking much!
My friend Lisa holding her =)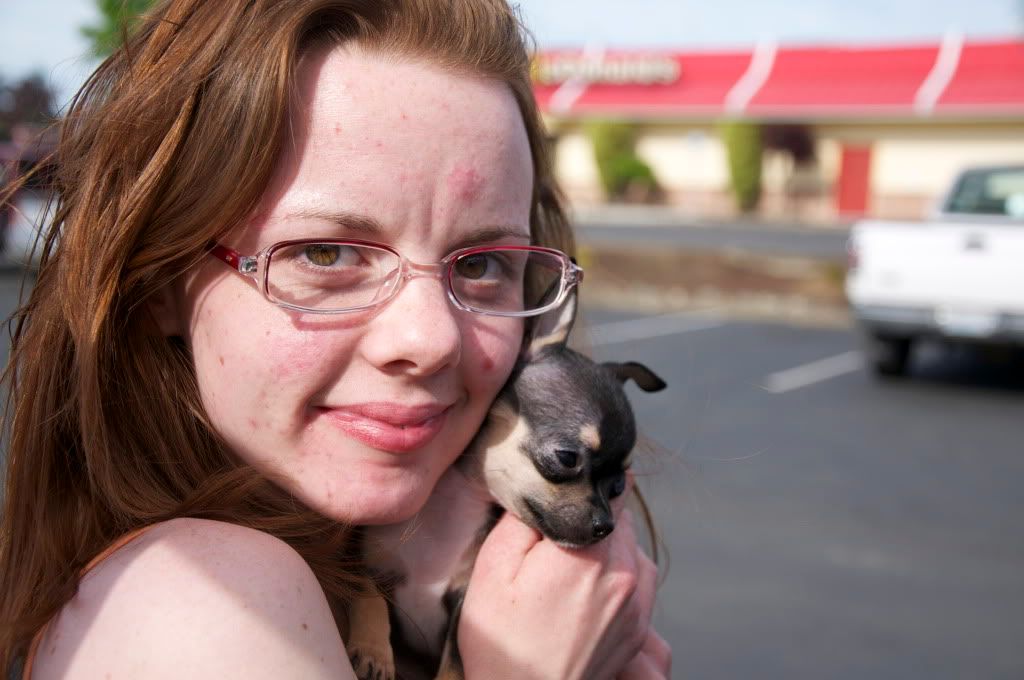 Introducing her to my bun!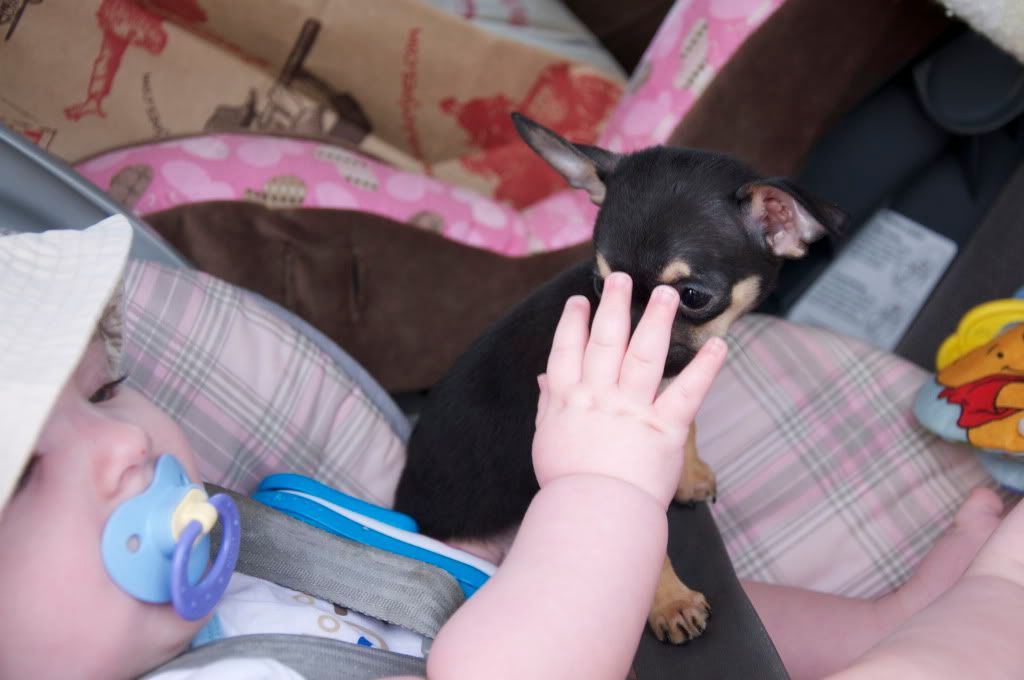 Car ride home: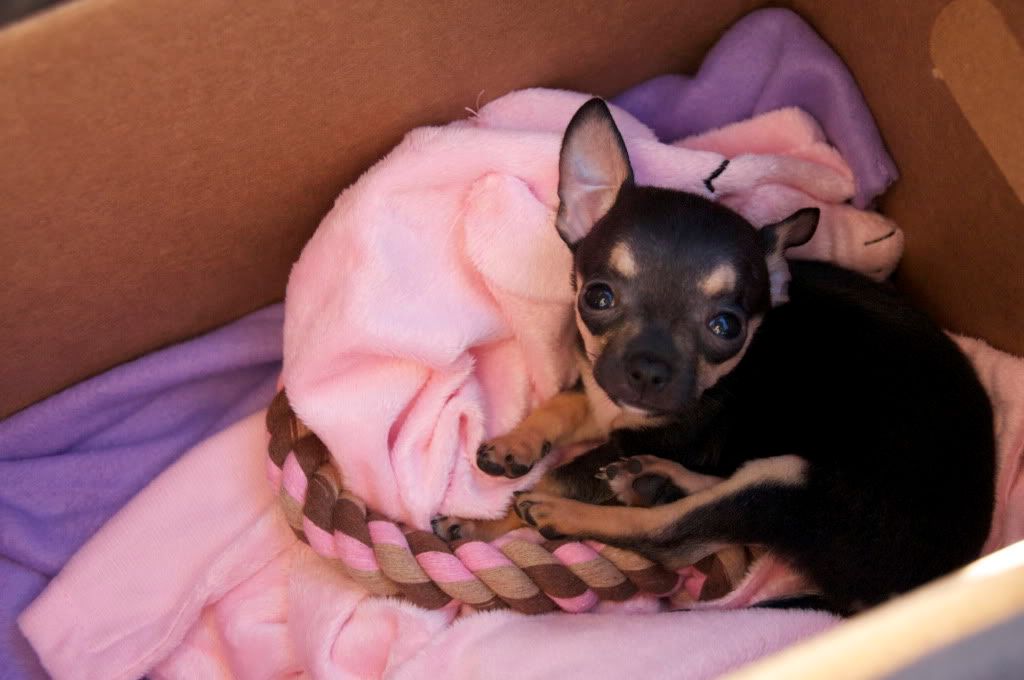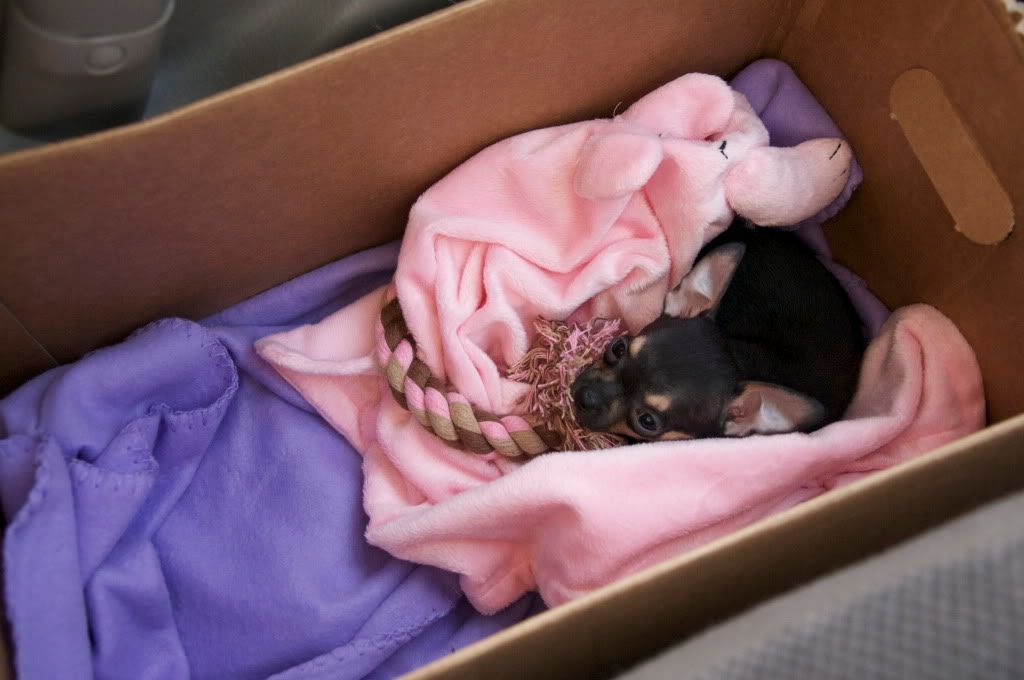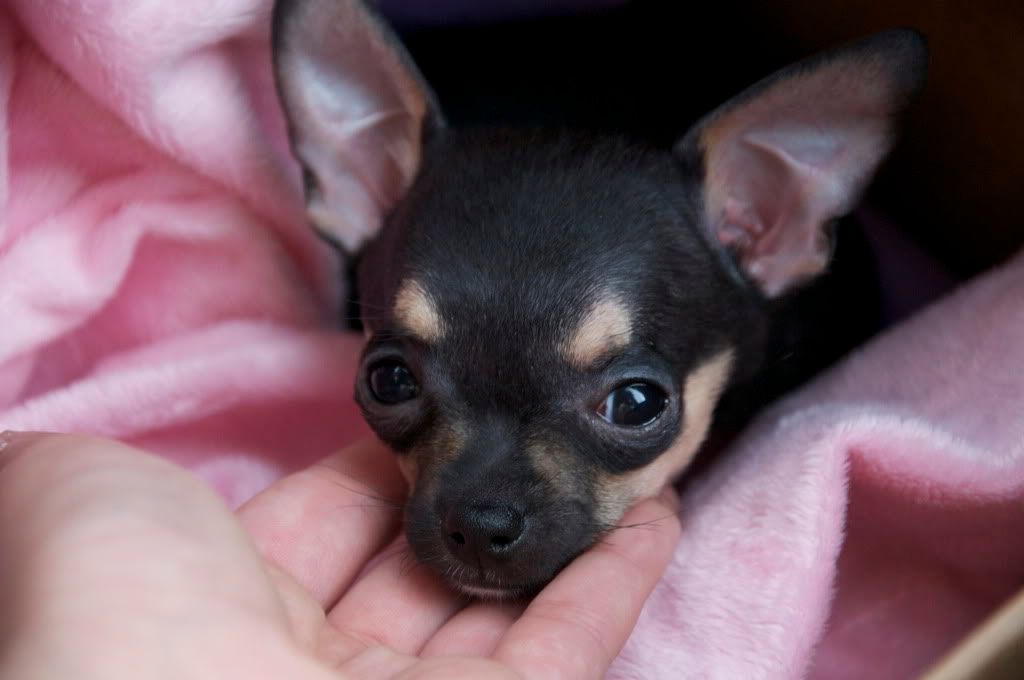 Resting at home! (That's the blanket I got from the market)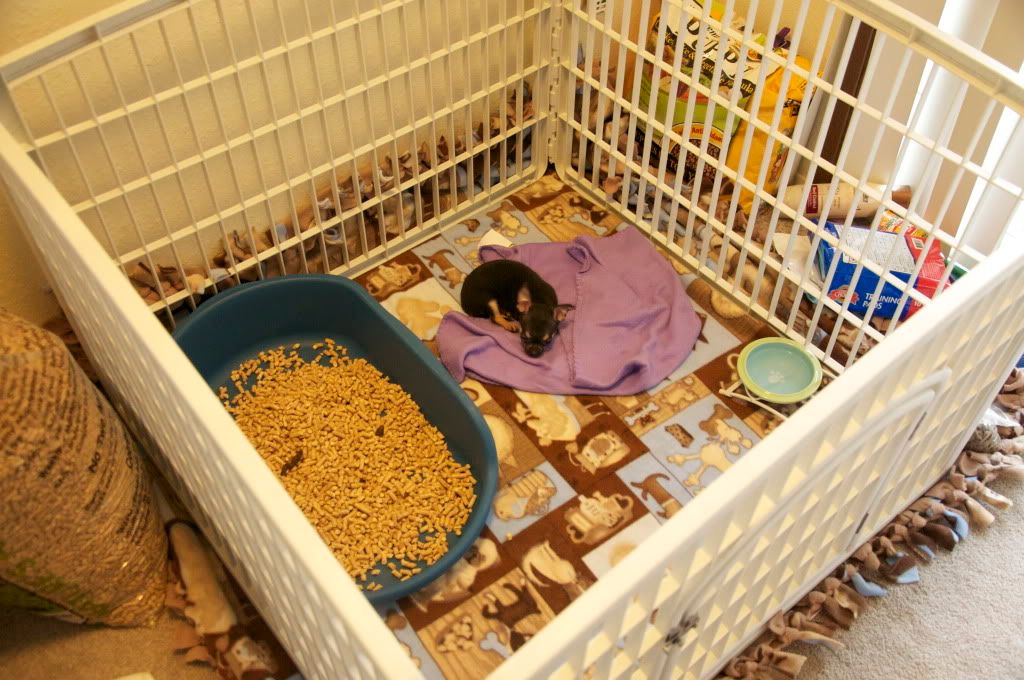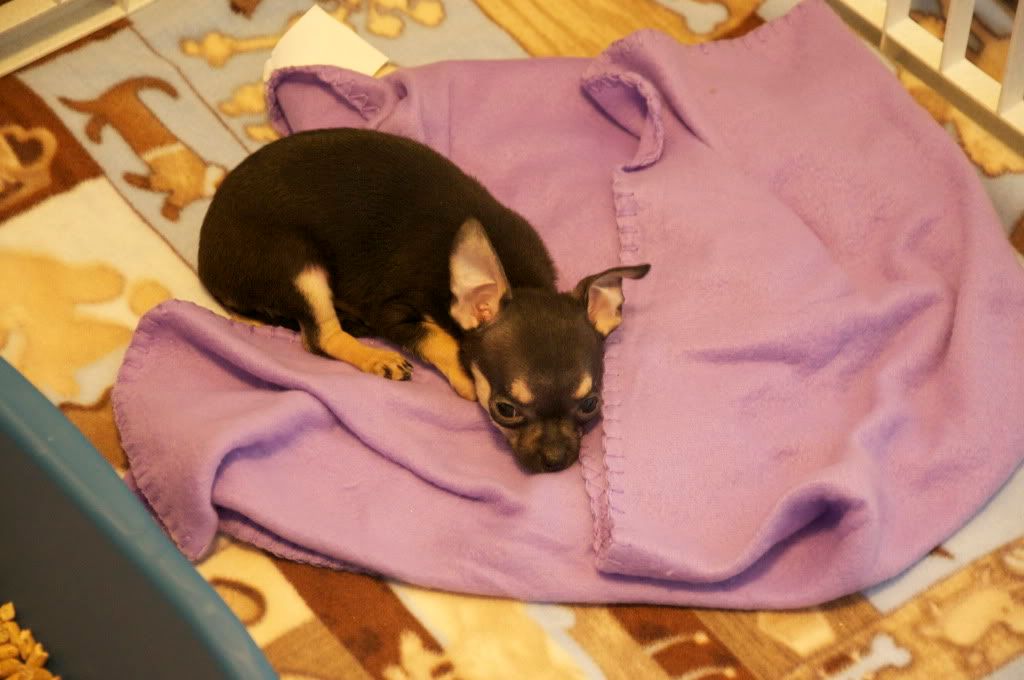 And my loot from the farmer's market today!