I like Roxy but I just can't decide on it for her.. I think it sounds more attitudey than she is, she is sweeter and friendlier. Just like what T said! A friend suggested Penelope and I love that! My husband thinks it's ew though. This is too hard I don't get why lol.
Anyway here are some pics of her from my baby girl's birthday party last night. I know they're mostly similar but they're all so cute.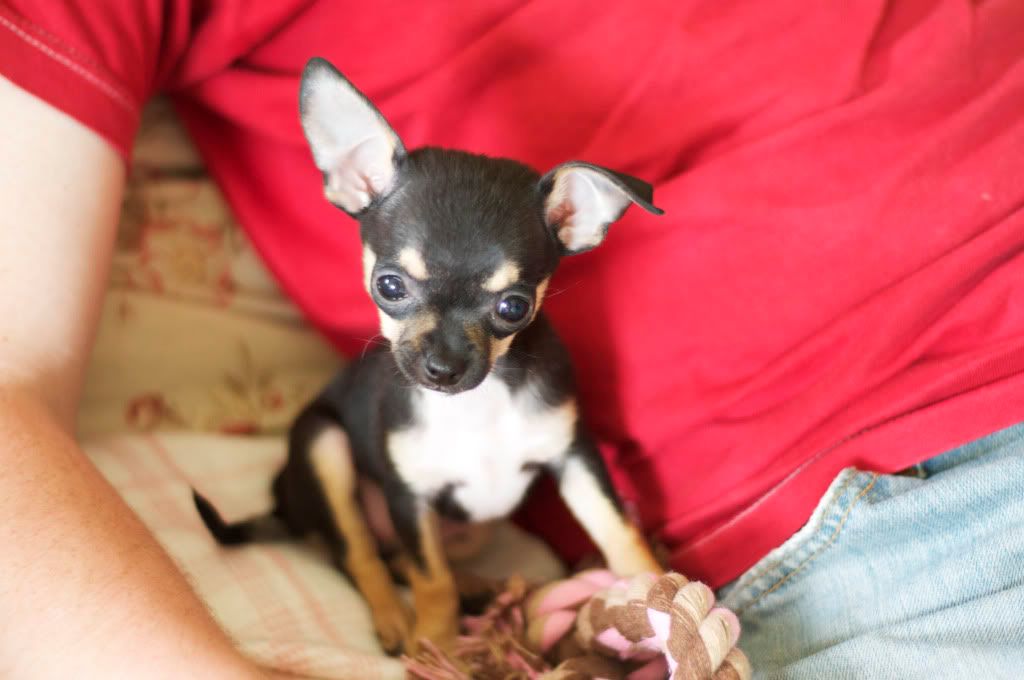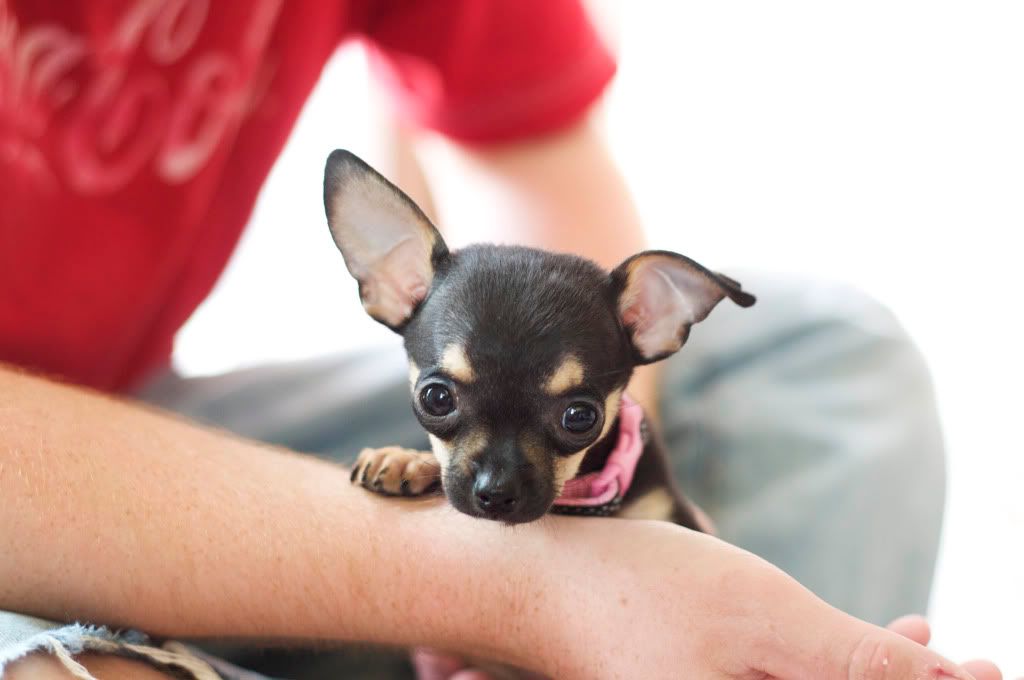 We just love her so much! Even my husband Mike is always talking about how small and cute and friendly she is and wants to play with her all the time. He said we could get a second one!!!
I want to wait and save up a vet fund for two but I wouldn't want one from any other breeder and she isn't going to breed pet puppies anymore after this litter, she will be breeding for show. I don't know what to do! Probably won't get another pup but boy that idea sounds fun right now.