Jake had his party today as it was thought he was going into the vets on Thursday which is his real birthday day.
I made some lovely treats and here's the table all set out
Jake with his friends Marley the Spanish Waterdog and Lulu the Yorkshire Terrier
Playing recall, Lulu was first off followed by Jake and Marley would have stayed sat for ever, she won the game twice and it was played only the 2 times.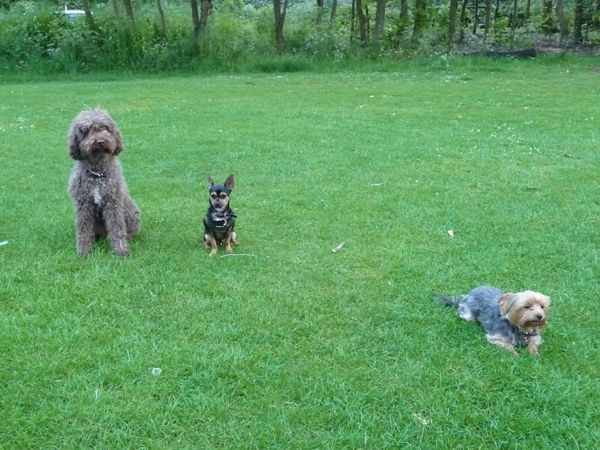 OOh Jake did you really have to do that... like he was bothered ..Not..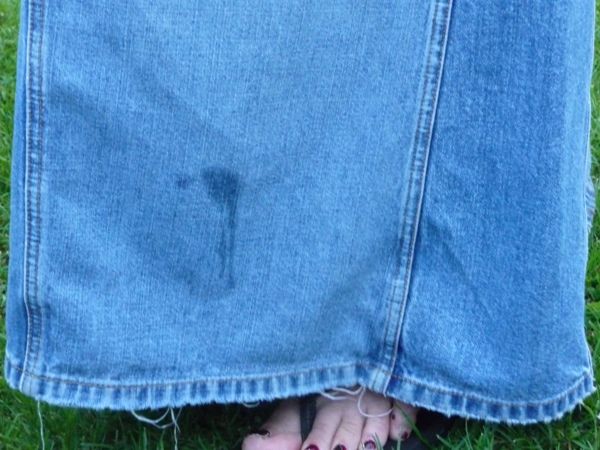 Back at the house Jake ate his egg, ham and cheese then scoffed Lulu's then tried his luck with Marleys but I said ..No. so he then went back to his plate to polish off the peanut butter balls...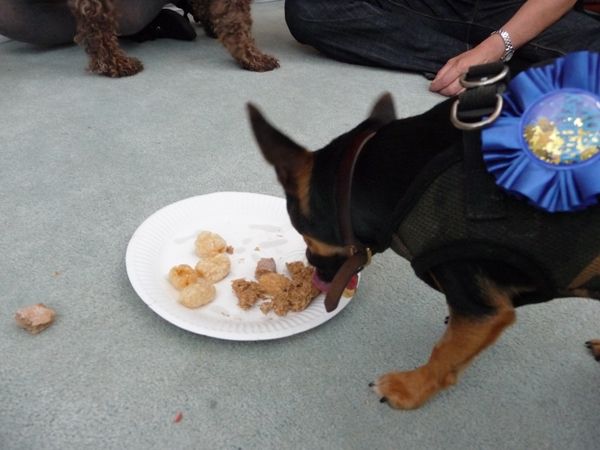 Jake had a great day but oh no... his tummy is soooooo big and I mean big, Jakes face when I told him "Tomorrow your serious diet starts"
Jake is totally zonked out now fast alseep on the sofa beside me. I am leaving the conservatory door open tonight as I can expect a lot of poo's from him lol