as some of you know i have been involved in rescue for a while and over the yrs have rescued a few chi x and one pure but very poorly breed chi.
i thought it would be nice to share their pics
.
first ever chi x rescue was honey ,chi x maltese , she came to me from a low income area where puppies are plenty at 5 weeks old .
at 8 weeks old she went to my cousin and was very spoilt and loved in her short life , sadly honey past away 1 yr ago
at 4 yrs old.
she was attacked by a large dog on a family walk , the dog had shattered her jaw ,she survived that and had a brace put on her jaw ,poor little baby didn't even get her brace off before she slipped past someone at the front door and went straight on the road
, her family were devastated
5 weeks
8 weeks
just before she passed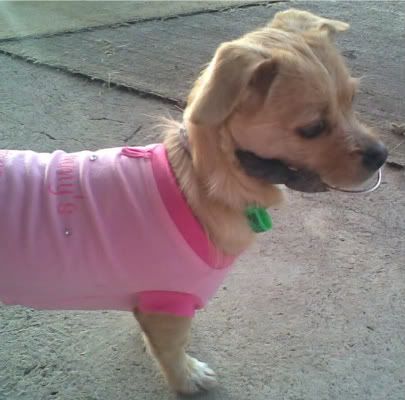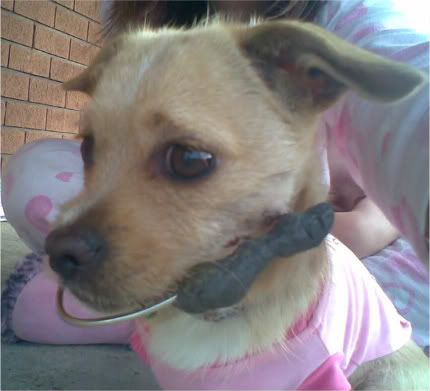 next up is Toffee , she came from the same area as Honey , her owner ended up homeless and had no where to keep her
.
she was 3 yrs old and is suppose to be pure , if she isn't a chi x she is a very poorly breed one ,which is highly likely due to where she came from .
her top jaw is a lot longer than her bottom jaw .
Toffee got a great home with a single mother with 2 teenage daughters who had just lost their doxi to old age ,she now lives a very happy life and spends a lot of time in her mums bed lol
more to come