Lots of wonderful gifts for my precious Butter, and her summer pal's mama even made me 2 bracelets!!!
LOVE this rag quilt, that her summer pal's mom made for Butter!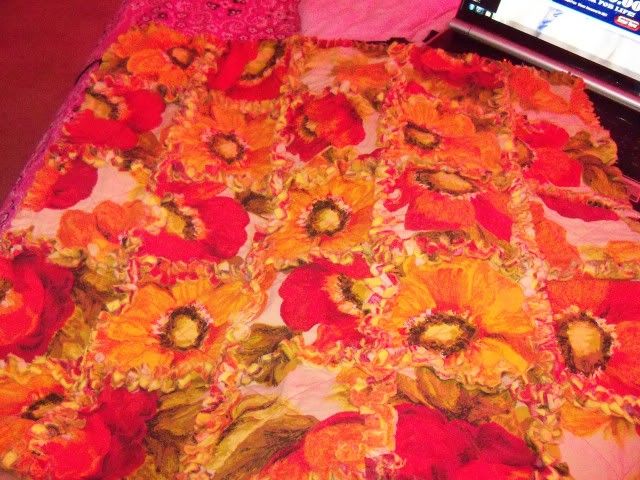 More toys to keep her entertained when grouchy ol Britney doesn't want to play with her
She and Britney were mingling with family, so when they finally came in my room I had her check out her pressies and she was not interested
She was so mad at me for putting her on her quilt!
SUPER mad right here!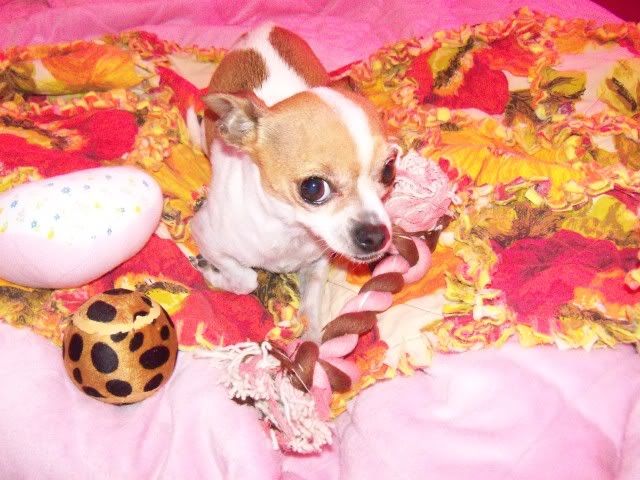 Max:::
Tanks fer da pressents!!! I iz sending chi kisses to u az u read dis!
Shelly,
First off, thanks for putting the time into making these homemade items for my baby and me! I can't wait to wear my bracelets and once Butter quits being so difficult, she's going to LOVE having an extra blanket in her favorite spot.
Shelly & Max, you two are super sweet. Thank you!