Cheekys bouncing BO!!
This is the last one I'm getting!!!
I ummed and arrred about Bo for a few weeks cos he is so tiny. But anyway i decided to have him and I collected him yesterday.
I cant get over how Tiny he is. Hes so sweet. The others love him esp darcy. Pixie isnt that keen on him yet but dosent seem to mind him to much. Hes sleeping in with darcy and they seem quite happy together so far. He didnt cry in the night last night. He follows me round all over the place. I'm constantly looking at my feet to make sure i dont step on him.
He loves nothinf more than curling up on someones warm knee.
Took a few pics, but didnt get many. I'll try to get some more over the next day or 2 xx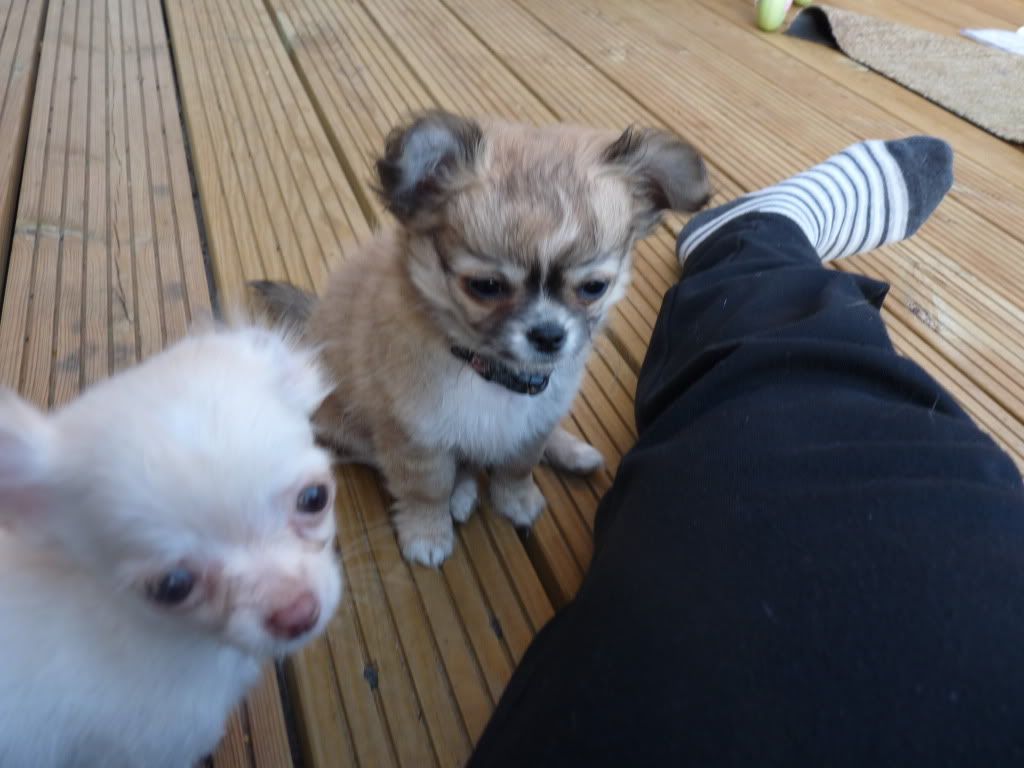 Look at the size difference!!