After reading about Gia's fear of thunderstorms & rain and how Tracy suggested the "body squeeze" I thought we'd give it a try because some reason Matilda's reaction to thunderstorms has escalated since last year. The other day it thundered in the distance so I put a tiny t on her & it seemed to work but the storm was only in the distance & didn't get near us (thank goodness) so I wasn't sure how well it would really work. We had a semi-bad storm here this afternoon & I took one of my daughters leotards that were too small & cut the sleeve off & made one that would fit more of her trunk (the t was a bit short). It didn't make Matilda relax completely but DEFINITELY helped tremendously! All she did during this storm is stand with her ears crooked backwards & she still followed me around. But usually she shakes & shivers horribly & starts panting & over heating. None of that this time!
The past few storms it even took her a good hour to recover after it ended & the storm just ended about 10 minutes ago & she's already curled up sleeping.
So it definitely works wonders! Thanks for sharing that idea Tracy!!
"Dis iz not da time for pictures mum!"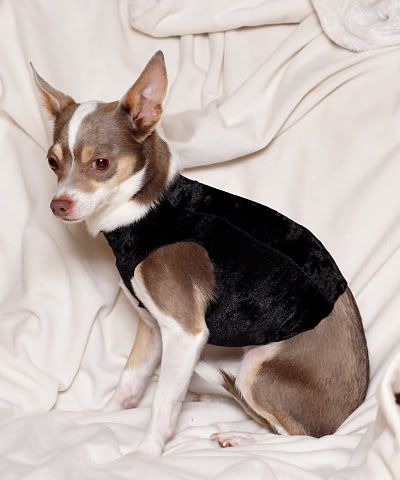 "I wantz my picture takenz too!"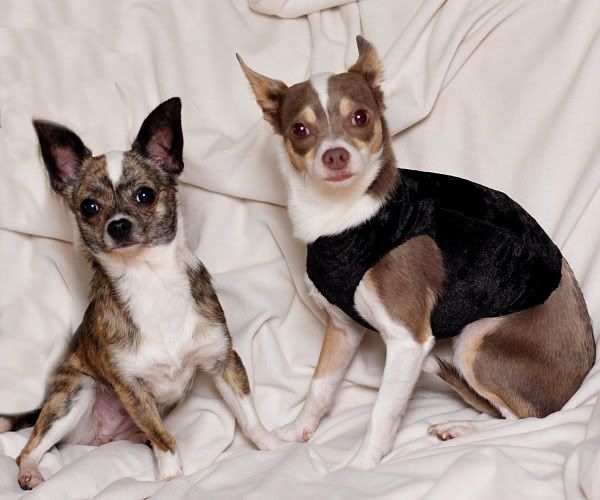 "Don't forget me!"
"Did I miss someting?"