went for a very long walk today.. hot and humid outside! so i decided it was time for another bath for moe, it would probably feel great! i know my shower did. lol
he hates it! I love it! so cute.
Enjoy the pictures
Do i has to go in dis and get all wet?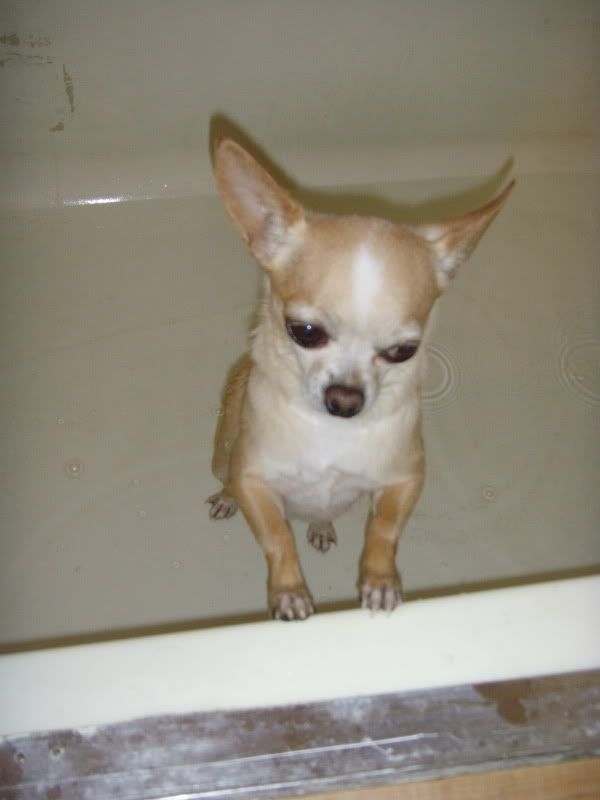 don't get me wet wif dat thingy!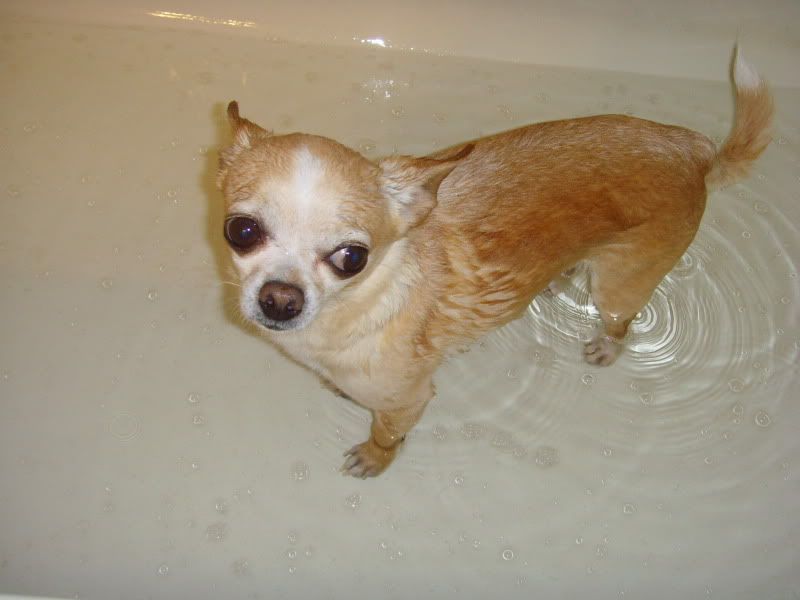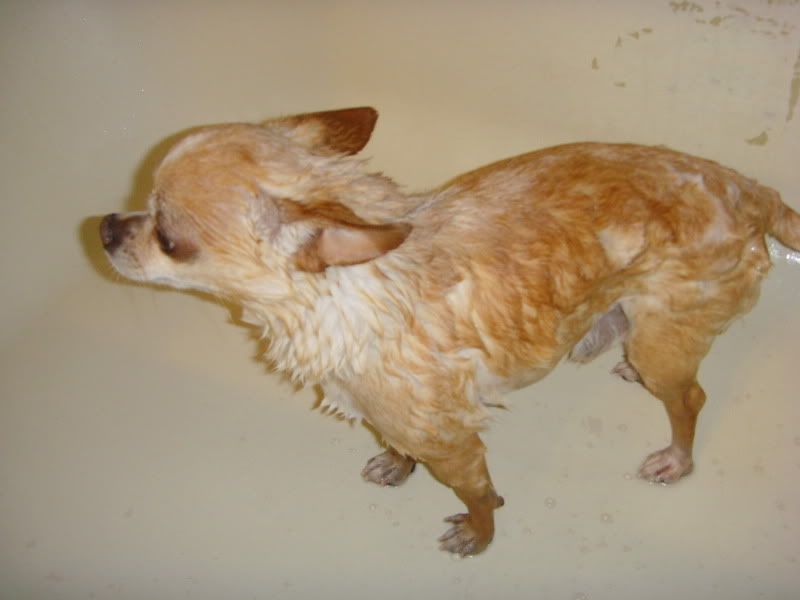 oo dat doz feel good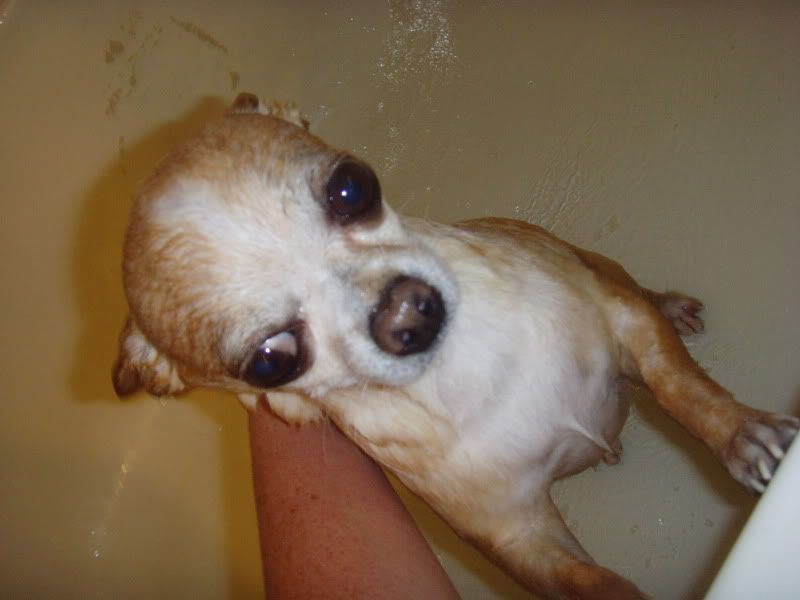 Get me out tis towel!
Can i have treat now?