I wanted to revisit the possibility of finding Reuben a sister when my work slowed down and I had more time to search for 'Ms. Right'...
Maybe this is the right time...because while out and about today...I met this little darling...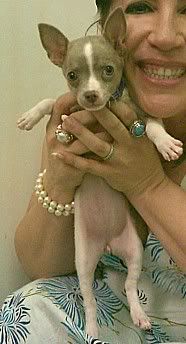 What's so weird is that one of my students wants me to visit her house tomorrow to meet a puppy she's trying to place (she insists is pure Chi...maybe it's a bad photo...but she looks far more Golden Retriever than Chi!)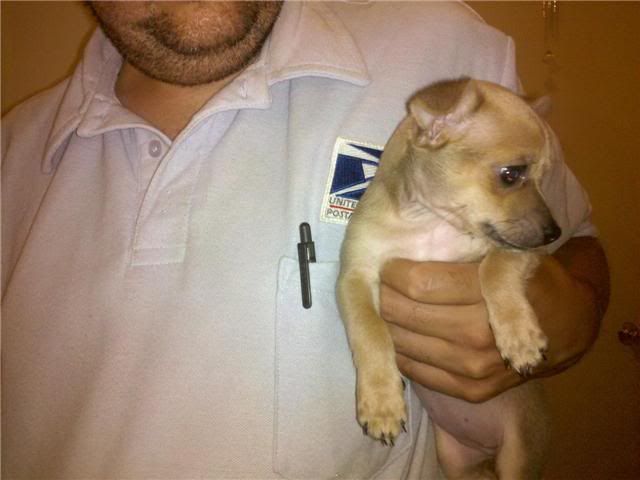 Not sure what will happen...Reuben hasn't shown much improvement around other dogs...he's still very scared around them...but the first baby is SO sweet and fun...I get the feeling she'll win him over...wish me luck...not sure what will happen!
Gia