Hi everyone!
I wanted to share this incredibly sweet and thoughtful gift I got over the weekend from the lovely Stacia (MisStingerRN). 3 gorgeous handmade necklaces and some awesome doggie treats! I know there's a contest going on right now and the lucky winner will be getting a necklace from Stacia for their little one, so to add to Heather's (YoQuiero) thread here's more proof of just how gorgeous her necklaces are!
The lovely package itself...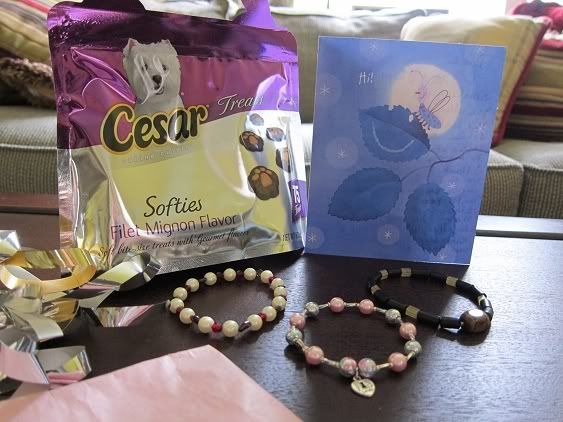 My Pippy's necklace. He thought it was pretty cool that it wasn't all girly!
Pip's been having some health issues lately so Stacia gave the necklace a gorgeous tiger eye stone as it's known for it's healing properties, so sweet of her!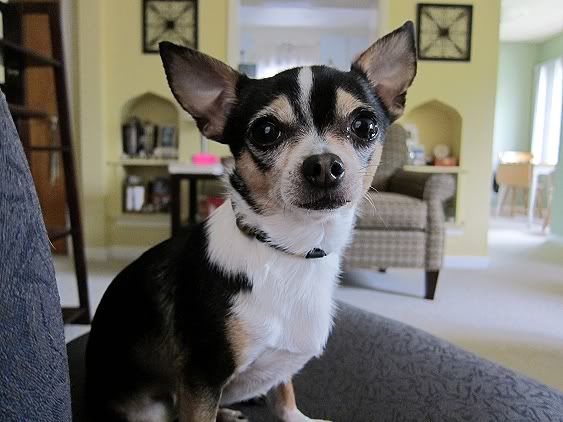 This is Pip's deer in the headlights look. lol.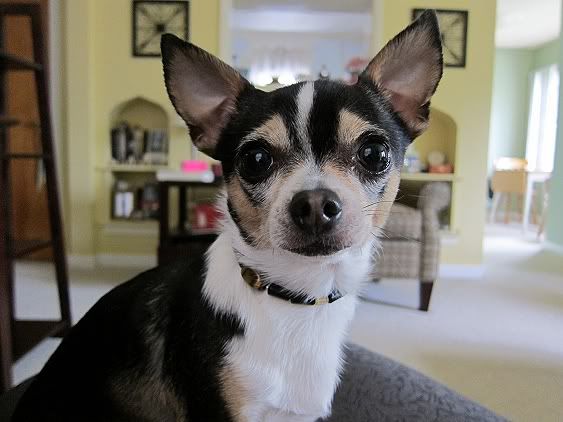 A side pic so you can see the beautiful tiger stone better..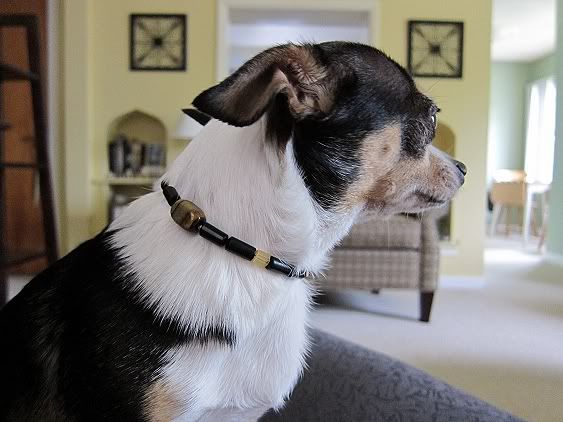 While Pip was a really good model, Roo not so much! LOL. I had a really hard time getting a clear shot of her, she kept moving, but here's a few that came out ok. Stacia made her two necklaces and the first one shown here was my very favorite, it's so pretty, pics really don't do it justice. There's a gorgeous little heart charm and then on the side a darling little silver bee. I LOVE it!! The bee because my nickname for Roo is Ruby (so Roo-Bee!
)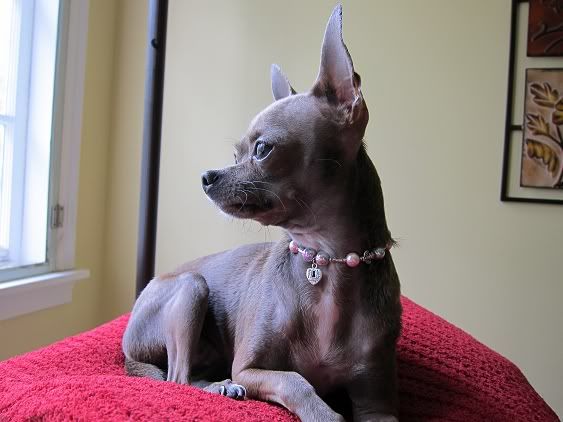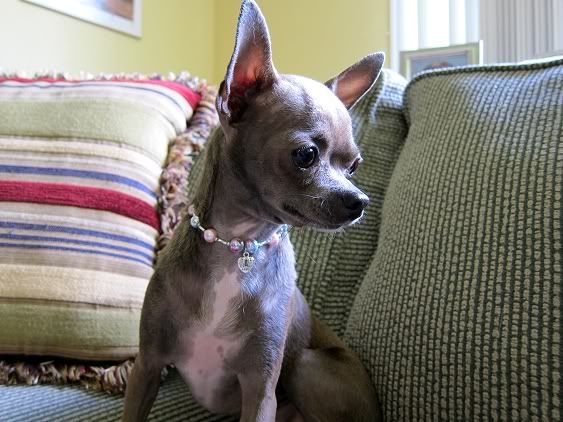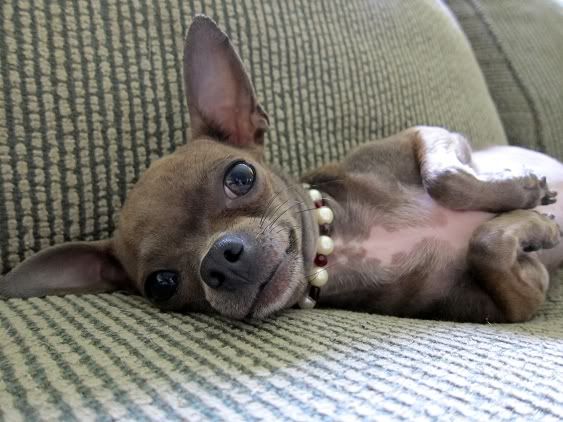 The detail on the heart charm and silver bee: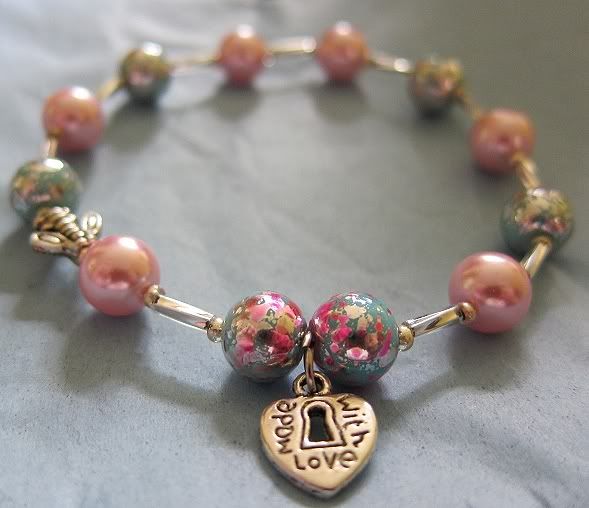 Aren't the necklaces gorgeous?! Thank you again so much for everything, Stacia! Your package was such a lovely surprise and really made my day. Pip and Roo send lots of love and doggie kisses!