when i was just about to go to work i let dexter out to go pee and i went to put my bag in my car and there was dexter when i turned around...and there he was in the passenger seat waiting patiently for the car to move....LOL
mommys where we goin? i wanna go too!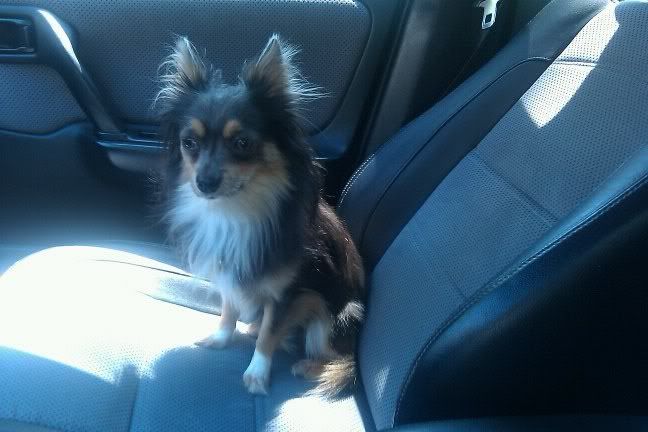 after i took that pic. i was trying to get him out and he just wouldn't budge...until i carried him out haha!