Hi everyone! Hope you are all doing well, I've been on here for a while, buts its been so long since I've posted anything.
Everyones chi's are just as precious! Some of you may remember me, some not, either way Blaze and I are so excited!
We've even add a new little one to our pack, he's not a chi, he's a pomeranian, but we love him anyway, I hope nobody minds if he's in some of the pictures from time to time.
Without further the pics!
My two little ones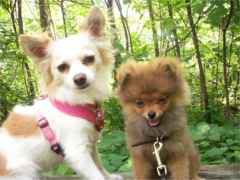 An older one of Blaze, from March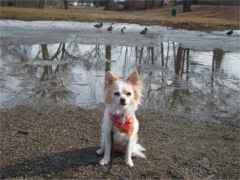 By some ducks at one of our favorite parks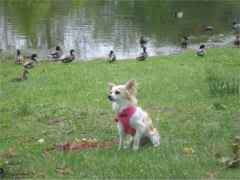 My new fav of Blaze, she was quite over weight for a while, some may remember our battle with it. I'm proud to annouce She is now at here ideal weight!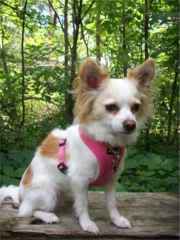 One of the little man, he's got a bad case of the puppy uglies right now. Blitz.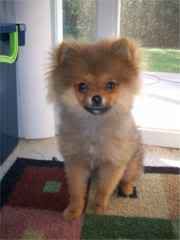 And finally a group shot, the yorkie mix is Rambo, he's my roommates dog. Blaze and her infamous diva look.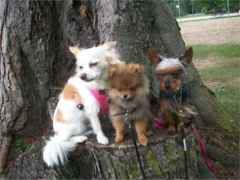 Thanks everyone for looking. Its nice to be back!
Melissa Blaze and Blitz.
__________________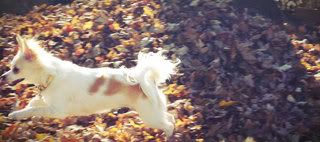 All in the town were still asleep,
When the sun came up with a shout
and a leap. In the lonely streets unseen
by man, A little Dog danced. And the day began.