Hi Everyone! It's been a while since I've posted any photos of Penny, so here is an update!
She lays like this whenever I wake her up...so sweet!
Resting in the car after a vet visit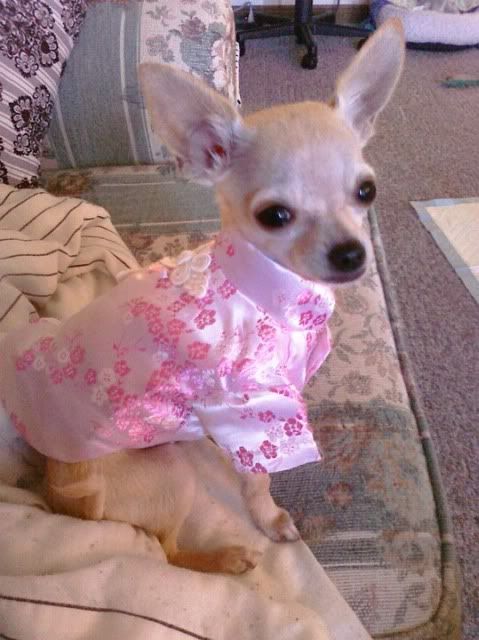 Fancy in her Kimono
Watching papa eat a hotdog!
Paw cuteness <3
Closeup cuteness
Like a baby deer <3
Chillin on the couch
Car ride in her cummer dress!
any a puppy photo! She's gotten a lot longer but not much bigger, shes only at 2lbs at the moment.
Also I have a question, notice her tail in this photo? It bends at the tip to more than a 90 degree angle most of the time and has a little bump where it bends. It doesnt hurt her at all or bother her...but any idea why it does this? It just sort of developed and Im thinking maybe it was broken from her accident last month when she was sat on....