Rocky with my 27yr old monkey stuffed toy, got him when i was born!
Gosh I love nice sunny days, thought I would share a pic of my town taken today!
Hurry mum, lots to do!
He near gives me heart failure when he gets close to the edge!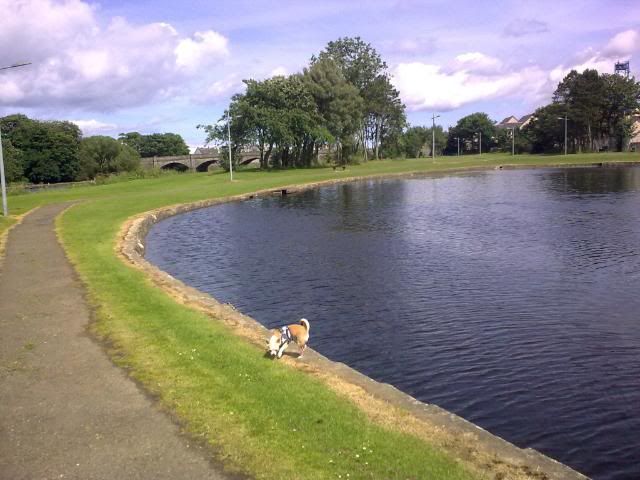 Ready steady...............
GO!!!!!!
Come on.....!
Awwww this is the life!
I am tired mum, wanna go home and nap!
Silly tongue pic! LOL!
Enjoy! xxx