Well, it is stormy and yucky here today.. and the pups decided to play the game of "Let's take over mom's desk and chair.." lol
Spikey decides my lap would be a good spot during the storm.. "pick me up, mom"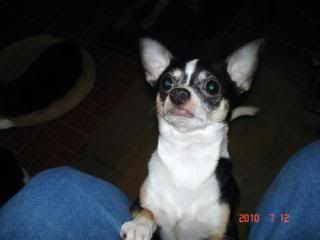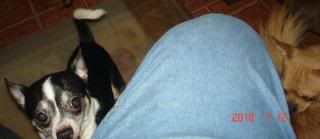 Rocky decides the lap looks like a great place for him too!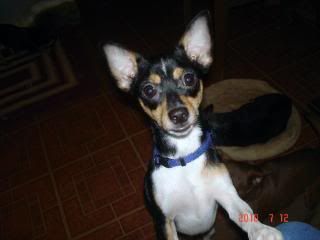 Raven shoves them both out of the way and decides she wants the lap..lol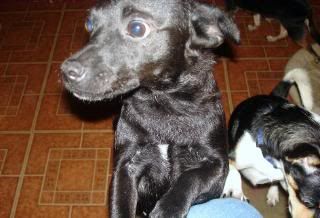 Buster chooses my desktop so he can be close to mom..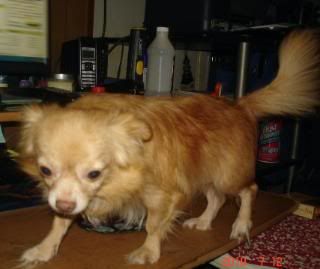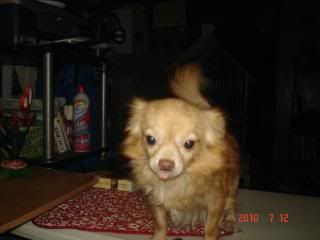 Course, that means Neko thinks he should be on the desk as well..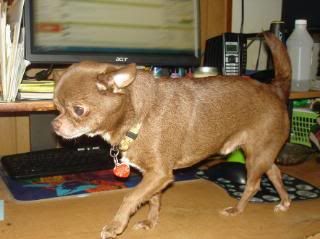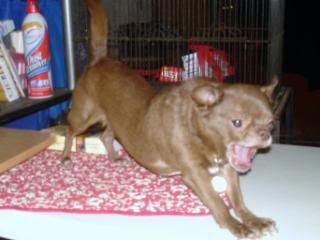 Abby (yorkie) and old lady Fancy (14) could care less and proceed with their naps..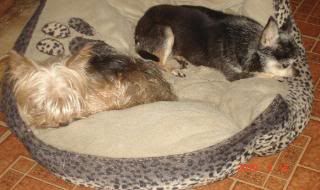 Snow ops for a bit of desk time..lol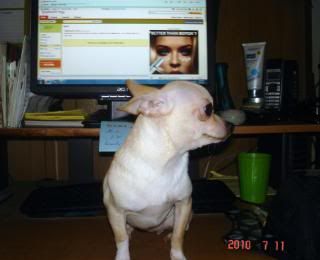 Until she joins Sophie (pug) on the doggie sofa...