Went to a fun show at Hooe - They had a professional judge for the pedigree classes so I thought I'd enter Maisie and get their opinion on her....
He complimented her on her "Amazing ring presence" about 5 times, and awarded her 2nd in AV Puppy, 4th in AV Non-Sporting, 2nd in AV Open, and then a Special in Judges Favorite (Only 2 rosettes up for grabs, Winner and Special, and she got the 2nd rosette!)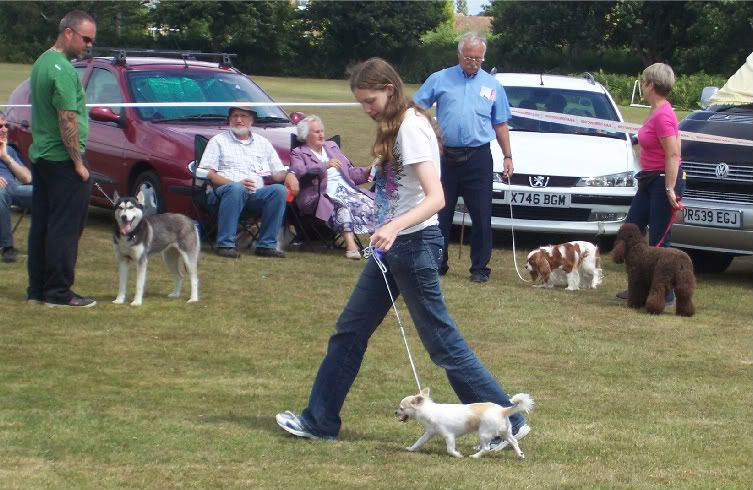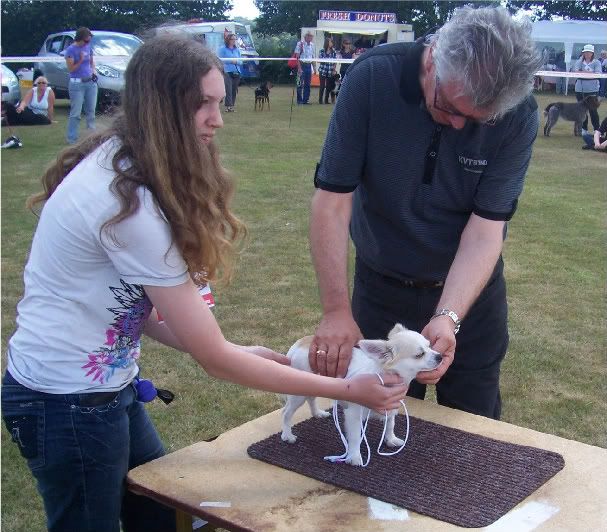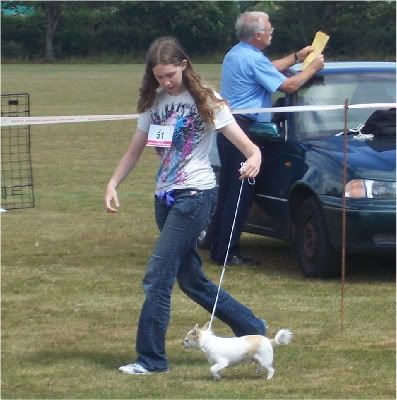 ...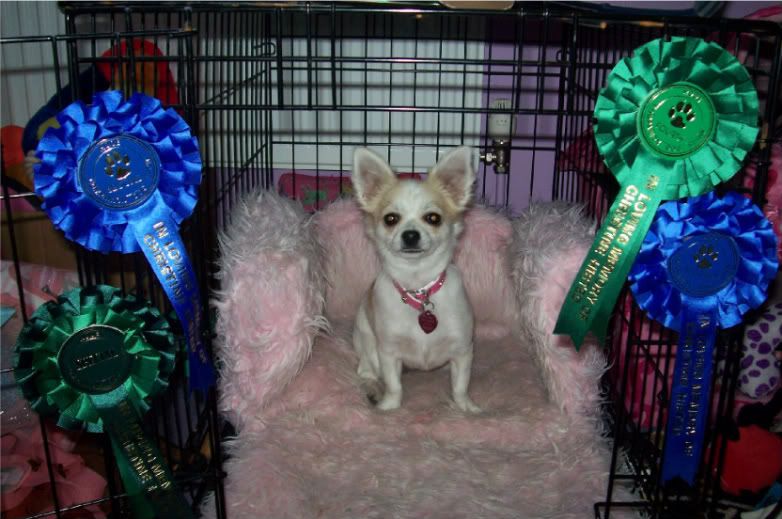 __________________
MY FACEBOOK ACCOUNT - Come find us!!!
Pippi - 9 Year old Chihuahua/Pug mix
Maisie - 4 year old Longcoat Chihuahua
Shelby - 2 year Longcoat Chihuahua
Yoda - 2 year Longcoat Chihuahua
Skye - 11 month old Longcoat Chihuahua
Blaize - 11 month old Longcoat Chihuahua
Spike - 11 month old Longcoat Chihuahua
Oliver - 11 month old special needs Longcoat Chihuahua