I'm sure my poor pups are wondering..."When will dis girlz go back to school?!". Last week it was agility training every day...this week it's a WEDDING!
"King Milo." says Ivy...."Will you take Matilda to be your queen?"
Milo: "if I haz to..."
"You may kiss your queen"...
Matilda: BLECK!!
The first "married" couple...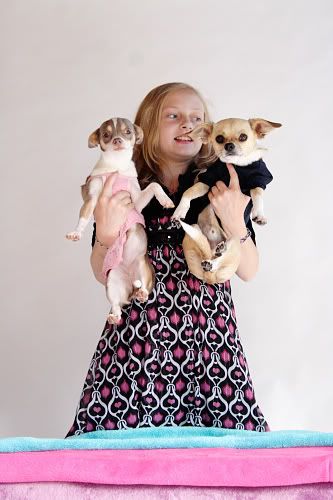 Vow reading of our first "Prince/Princess" union...
Maya: Mumz, do I weally haz to do it?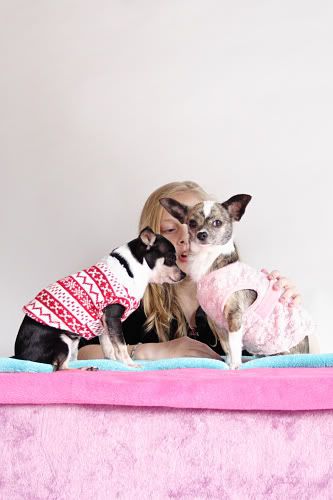 "You may shake the hand of your new bride..."
Apparently the "bride" needing a talking to - looks pretty serious!
I think the justice of the peace is the happiest out of this trio!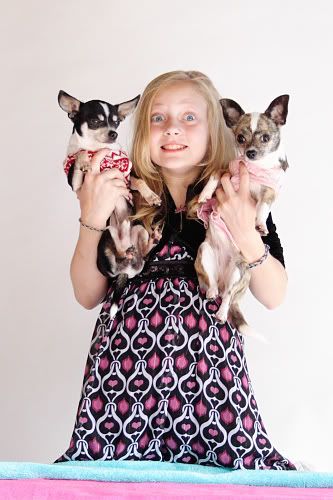 "Wheres the groom - he's LATE!"
Marley: "herez I comez!"
"You may uhhh, LICK the paw of your new "bride""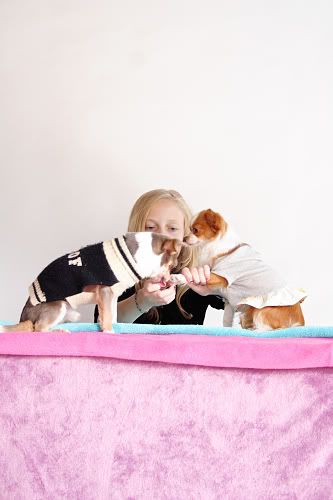 Milo: "I sought dat waz ma girl friendz!" (notice my 10yo's wedding "set up"? LOL)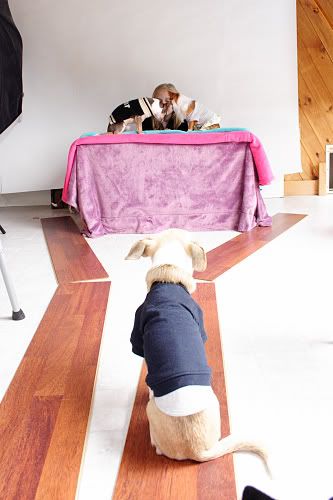 (few more coming...)