What she expects me to do wif dis fing on mah neck?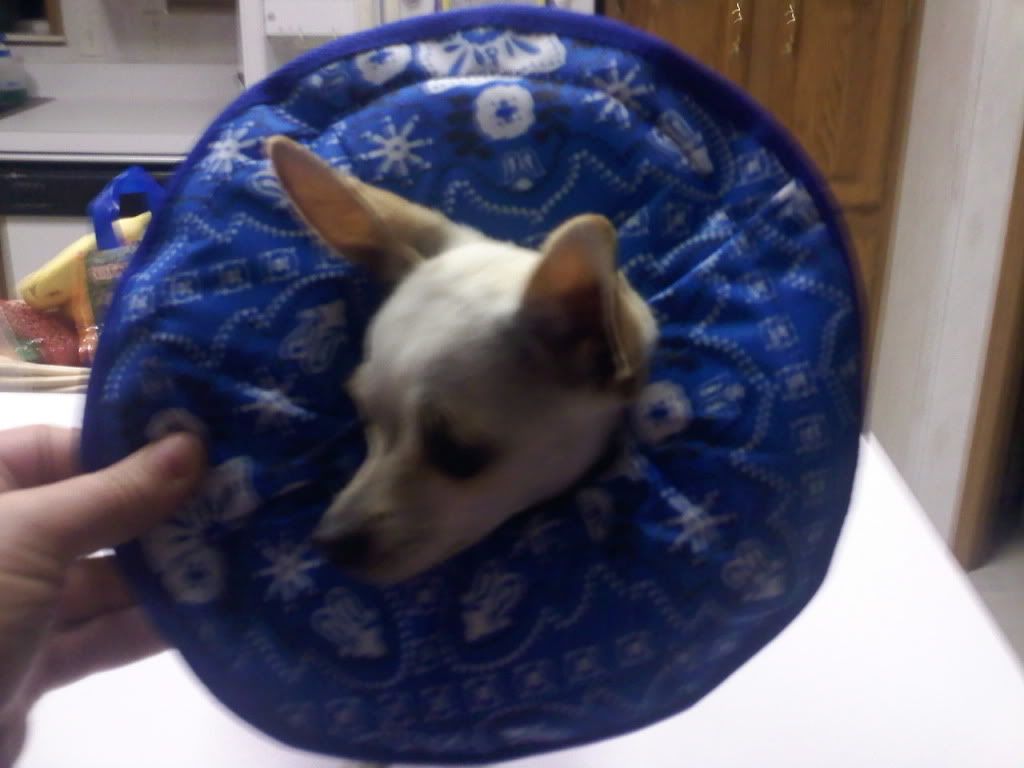 Honestly! I will puts a fing on HER neck!!!!!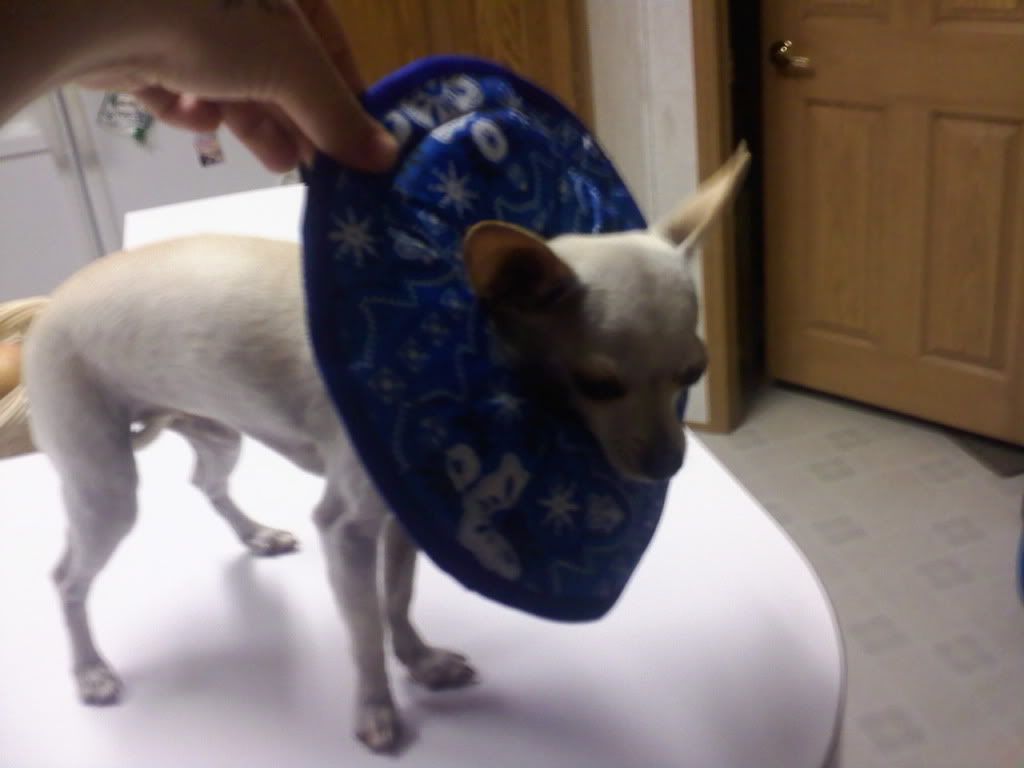 I hope dis isn't about da poops on da floor yesterday. I tolds her, dat was Elliot!!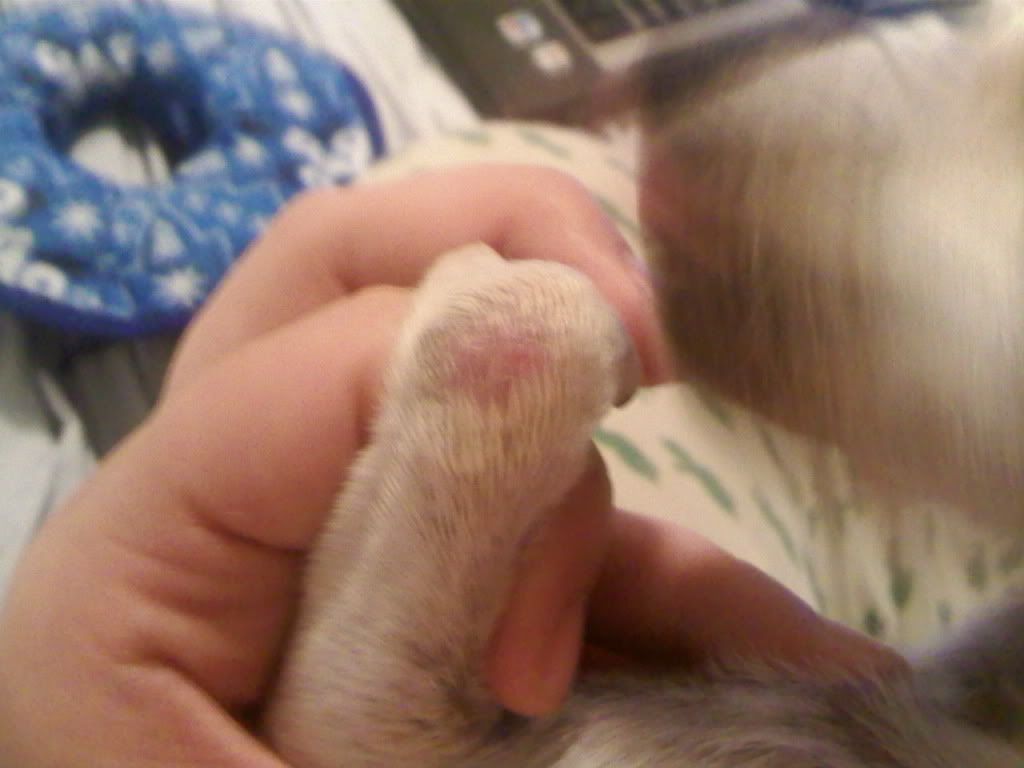 She says is because of mah hot spot. Pssh! Is not hot, just itchy!!!