Got these in the post today from Amanda, for my wee boy Dillon.
Thanks so much for this Amanda, you are such a sweet and thoughtful person.
I love them and the little card you gave me too.
Cool camo coat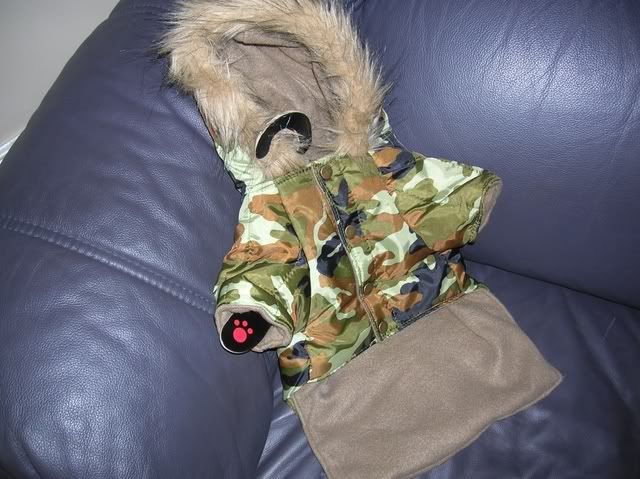 Darla sniffing it. lol
This is actually navy blue, but the flash makes it lighter.