Emma is so adorable...
Rylie's not so sure she agrees!
Her poor shaved leg...
Tucker loves his 'platypus.' It's been his favorite toy since he was a little puppy, and he even brings it to bed every night. We call it "platy" for short!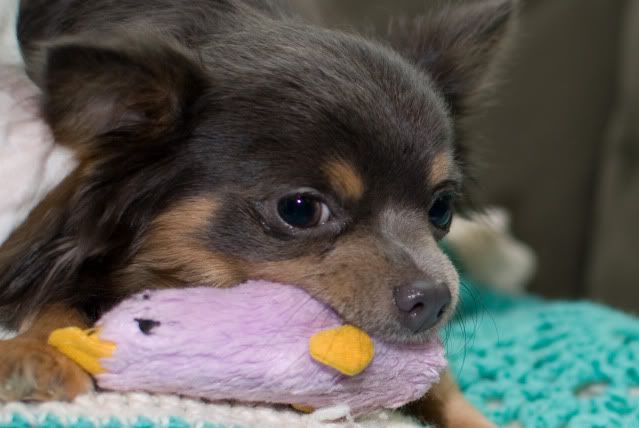 "Platy, you'z r delicious! Om nom!"