Well, we were trying to practice stacking tonight, but he totally wasn't into it. I couldn't even get him to do it without holding him with my hands...lol. But I got a few cute pictures...thought I'd share.
He found his way into a shopping bag...
I think he was pretty pleased with himself.
"yea Ma, I dun tinks I be coopertating tonights..."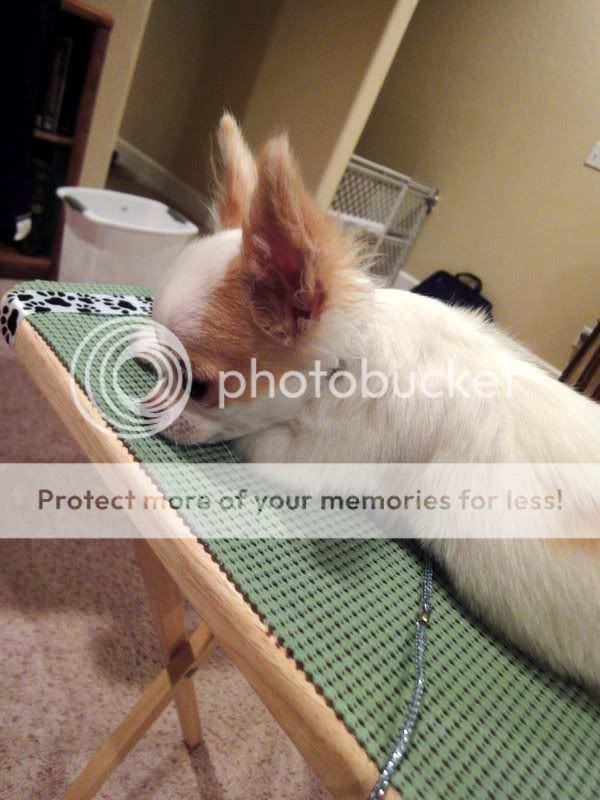 "I can eats da frashy ting?"
At least he's cute, LOL.
The other day when he was out with me two ladies argued with me that he is a deer head...???
I told you...he reaaaally wasn't feeling it tonight. At least he's comfortable on a table??
One small attempt lol...momma loses.
"Phew...dat wars hard works, Mumma".