Ivy is at it again - always torturning...I mean entertaining the Chi's.
We watched Beverly Hills Chihuahua again the other day so Ivy's been on that kick, like she is every time we watch it. LOL After I took these pics we had to run to the store quickly. I was sitting in the car waiting for Ivy & out she comes carrying Maya in that colorful purse she got for her bday (some of you may have seen Maxie in it in her bday pics) with Maya dolled up with her charm necklace & all. OMG I nearly died! Wish I had my camera then. hehe
Anyway....Maya actually LOVES the pamering. I'm very surprised since she was never raised around kids let alone them hovering over her dressing her up, etc. She used to try to bite when we'd take clothes/harnesses off when we first got her but now she's just like "whatever!".
Ivy: "wait a minute...I'll be right back!"
Maya: "You be wight......"
"....back??? Whatz am I jus 'posed to tand herez & wait?"
"notz anosser onez!"
"I hopez dis one you likez so I can go pway now"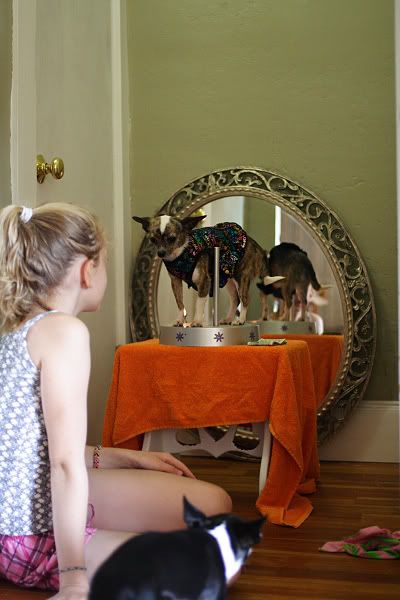 "Waitz...is dis sing moving or sumfin'?"
"Butz where arez you going?!"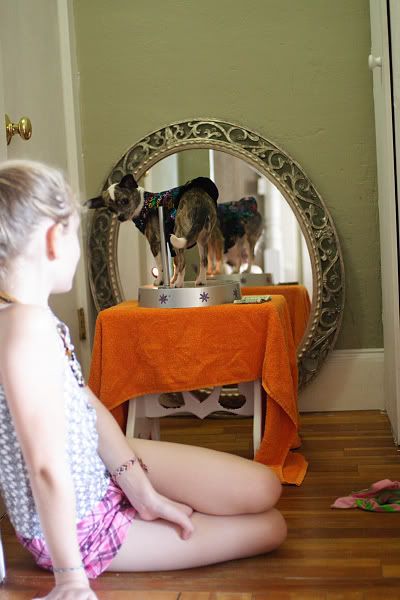 "ohz I look great!"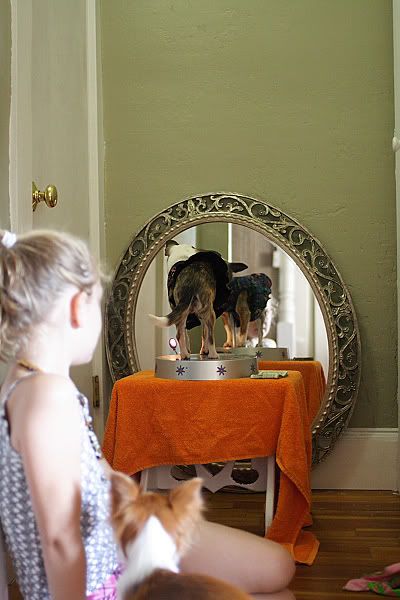 "Gawsh dat was hard work!"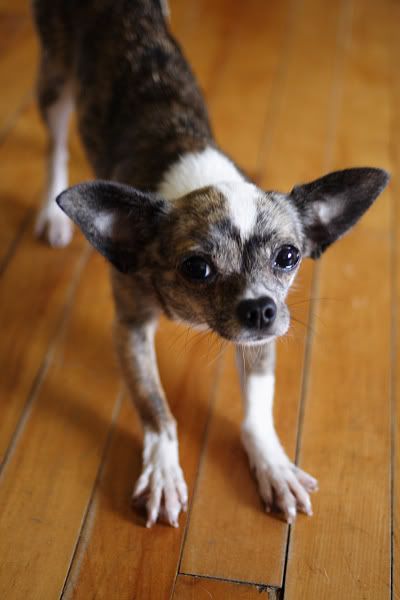 "ohhh, MAYA!!!"
"iz she sewious? Itz like 85 degwees out dare!"