We got new furniture this summer (after putting down new floors in our living and dining rooms). Madi LOVES the new recliner!
Sometimes she escapes from the dining room where we have her during the day. One day I came home from work to this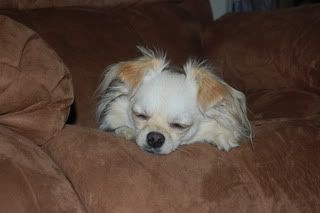 She's my little cutie!
I think she likes me...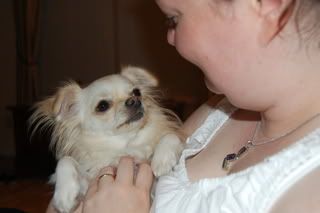 look how big she's gotten! (And our new floors - no more nasty carpet!)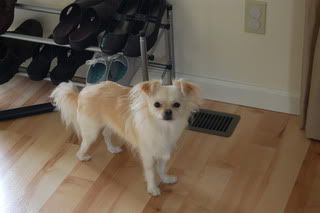 Grooming pics to come later once I download them off the camera!