Thought I would post this pic my hubby snapped on Sunday when we came home from a bike ride to the park!
AJ always rides in my bike basket and has since he was 8 weeks old when I got him, I realize this may not be for everyone but as you can see he's not a big dog and he fits in there nicely
He loves it! I strap him in of course with his harness and leash just in case
I love just plunking him in and going! makes it easy.
Hubby thinks it's a riot and wanted to take the pic, we do get stopped a lot with " oh my gosh.. there is a little dog in that basket"
Enjoy!
[IMG]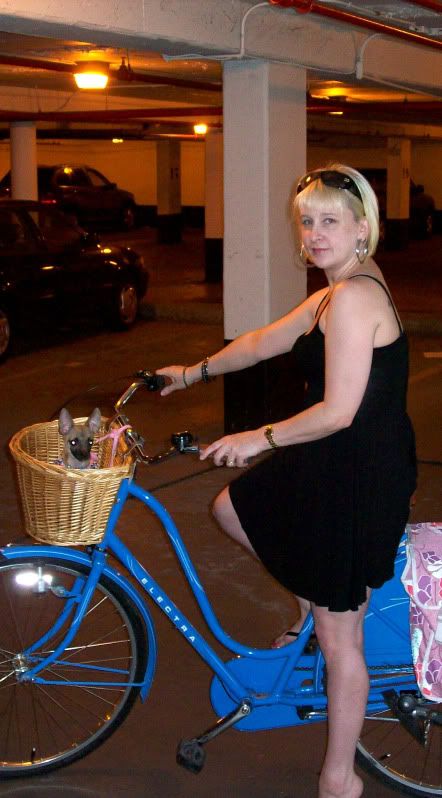 [/IMG]