Just thought I'd add this, I got Reds pedigree and framed it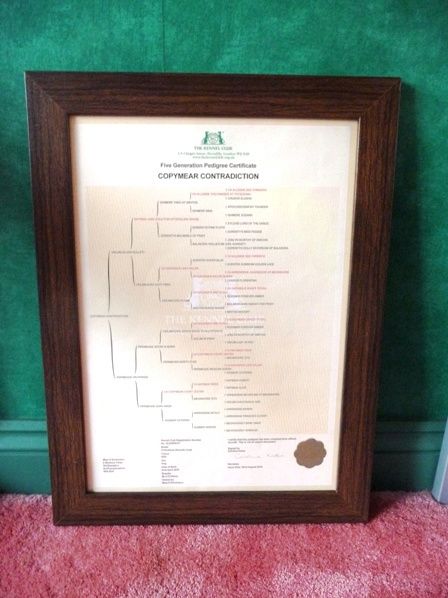 Looks really smart and its protected
Also what do you think of this, I found someone who can draw fantastic and have had a few done done now, I do have one of Jake but I need to put it in a frame still.
This one is of Kyle, Photo didn't take as well as I'd liked. It looks blurred but its not.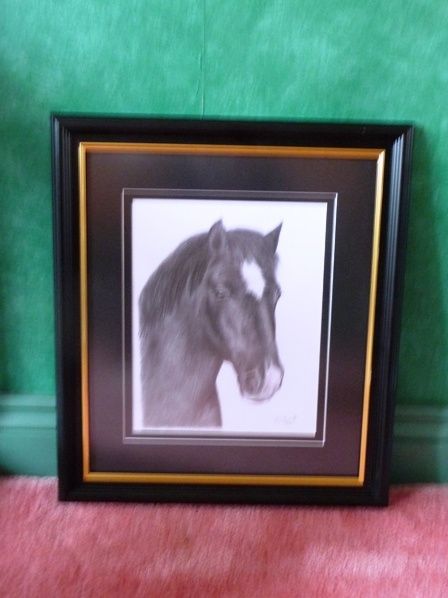 I am just waiting on getting a good photo of Red and then I am having one done with the two lads and my two horses together.
Deme x