I was chatting with AJ's breeder ( I usually do via e-mail) and she sent me a new pic of his mama.
Her name is Chanel, cutie pie!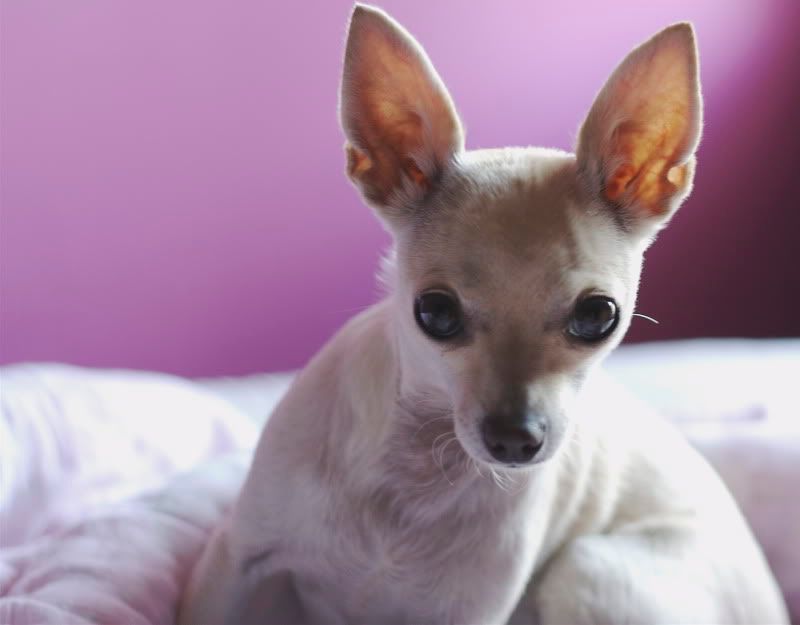 I want to steal her.. ha ha
Her fur is really white! looks shaded in this pic but in person she is snowy white!