Eliza and Alex visited the nurses at the vets office today, as they all adore them! Eliza is 11oz and Alex is 9.5. They are definately gaining weight well, getting bigger, their eyes are opened, and they are starting to walk on all fours instead of just scooting around on bellies.
Alex
Alex sleeping with his snuggle kitty momma...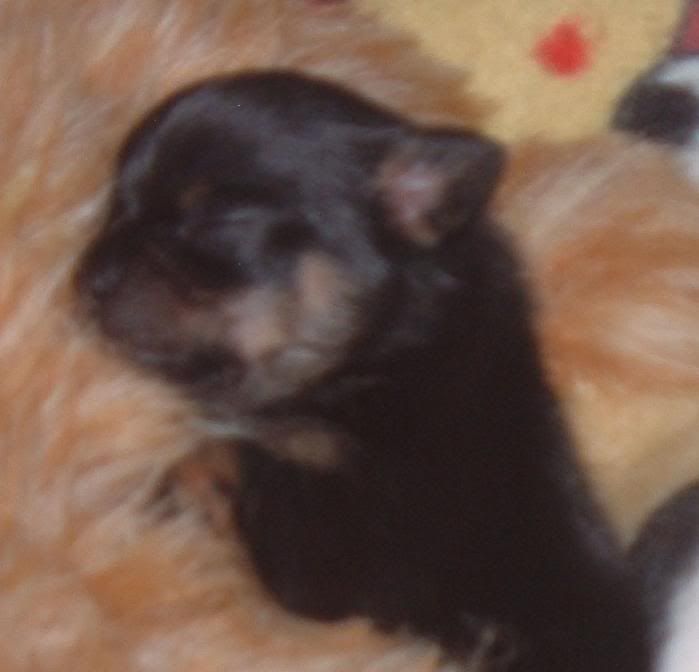 Alex and Eliza snuggled with kitty momma...
Snuggly Eliza...
Eliza starting to walk..
One passed out pup..