Maisie rolled in the mud - and I forgot to take before pictures!
So here are a few of her in the bath!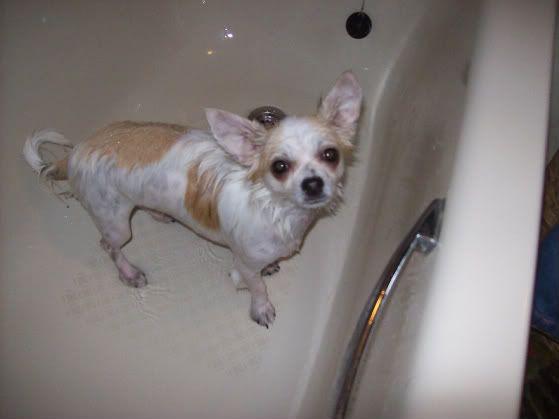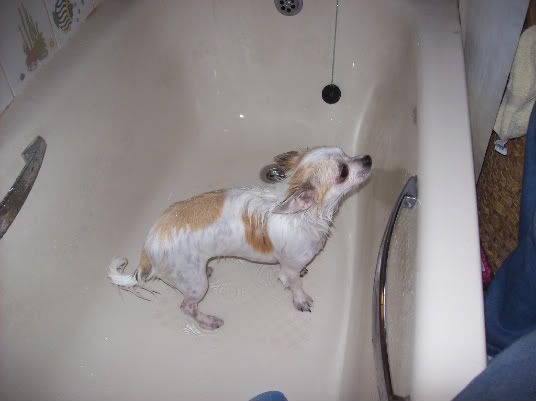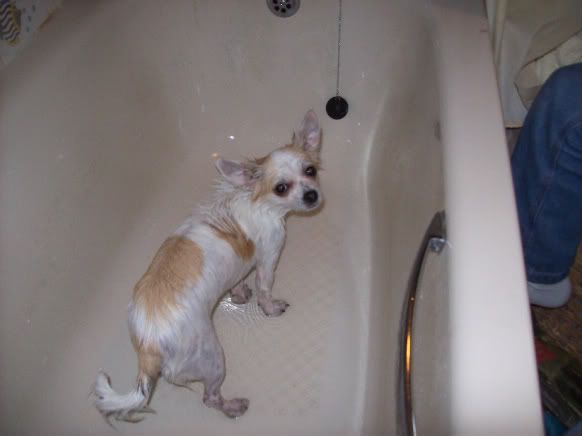 She likes the bath, but HATES the dryer! However she's just about willing to put up with it for a treat after!
__________________
MY FACEBOOK ACCOUNT - Come find us!!!
Pippi - 9 Year old Chihuahua/Pug mix
Maisie - 4 year old Longcoat Chihuahua
Shelby - 2 year Longcoat Chihuahua
Yoda - 2 year Longcoat Chihuahua
Skye - 11 month old Longcoat Chihuahua
Blaize - 11 month old Longcoat Chihuahua
Spike - 11 month old Longcoat Chihuahua
Oliver - 11 month old special needs Longcoat Chihuahua