See guyz, dis haz been my pavorite toy for a longz time. I call him rawry tigerz & I likez him to keep for myself.... (mum laffs at dis piccie - she said I hear-ed a queeky like my rawry tigger eben dough I was tandin' wight on him. Whenebber I hear-ed dat queeky I get berry concerned he need my help!)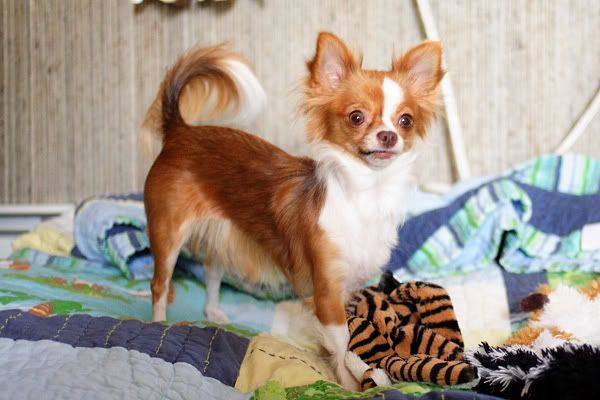 I cud be sweepin upstairs but when I hear his pecial queeky I come runnin because he is minez! hehe I luff to chew him & clean him and of course play fetchy. Mum sought to take some piccies of me & him dee obber day so here we arez.
Chewy chewz...
Sniffy & licky...
Hez putz me to sweep!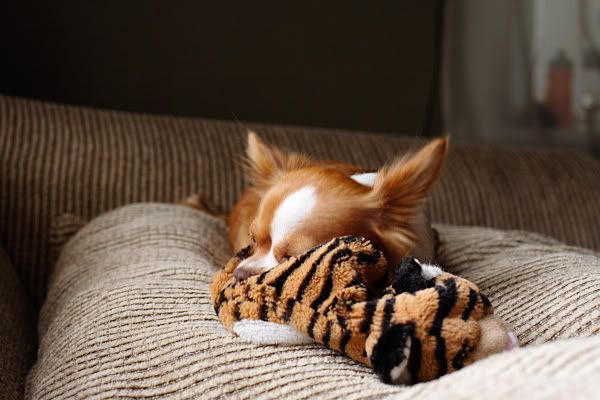 He my pavorite....