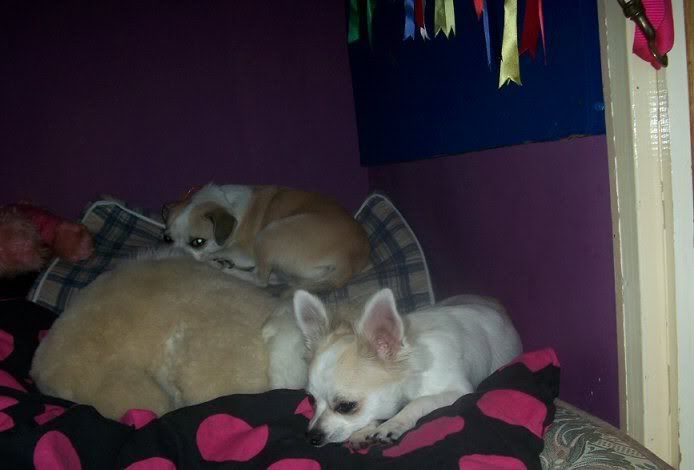 Sleeping as usual!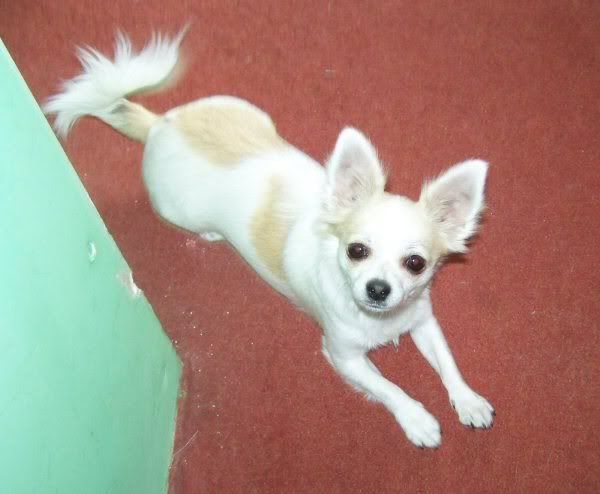 Looking cute after getting caught biting the wall!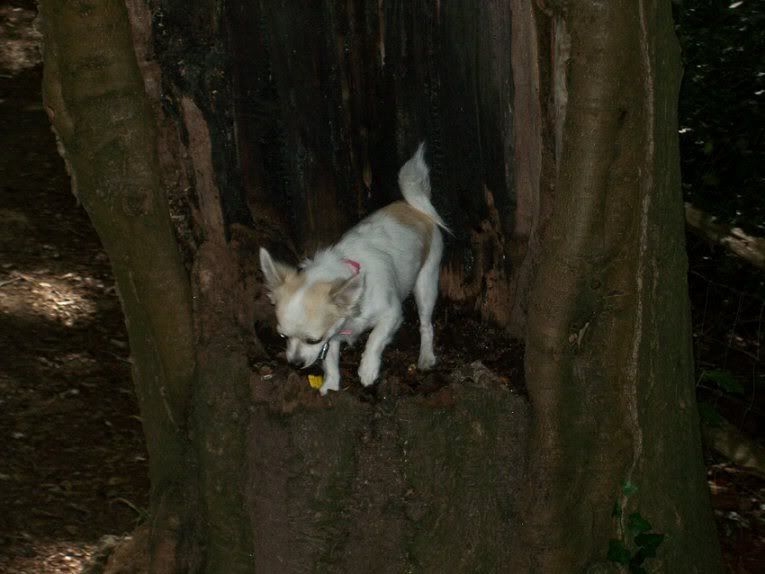 This tree was hit by lighting a few years back and it looked so creepy. Maisie wasnt sure of the smell though.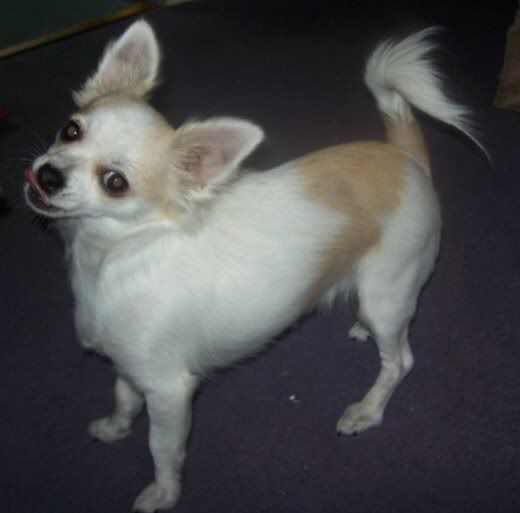 Trying yoghurt for the first time!
And Squiggle (grey) and Cali curled up together - Squiggles extremely overprotective of her now, especially since she was spayed! (thats what the shaved part with the scar is from)
__________________
MY FACEBOOK ACCOUNT - Come find us!!!
Pippi - 9 Year old Chihuahua/Pug mix
Maisie - 4 year old Longcoat Chihuahua
Shelby - 2 year Longcoat Chihuahua
Yoda - 2 year Longcoat Chihuahua
Skye - 11 month old Longcoat Chihuahua
Blaize - 11 month old Longcoat Chihuahua
Spike - 11 month old Longcoat Chihuahua
Oliver - 11 month old special needs Longcoat Chihuahua