Very cute thread!
Pip hates clothes of any kind so I very rarely put them on him. He goes all stiff, gives me sad eyes, and won't walk. Aww. So he only wears something briefly in cold weather when he goes outside. Whereas Roo doesn't mind at all and seems to like them on when it's cold out.
I hates dis sweater Mom! Peas donts makes me wear it!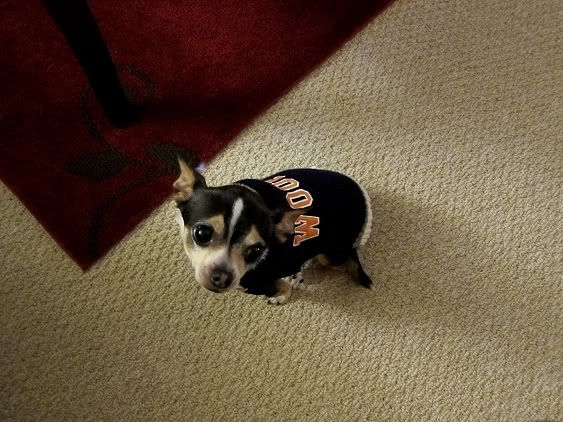 Dis is way too big for me!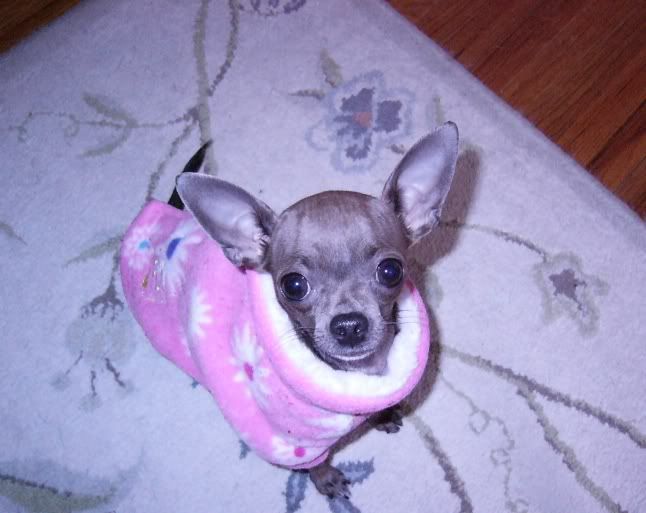 Dis is mi faverite wed sweater!