Despite their horrible performance Sunday, we are still Colts fans in the Bedwell house. Madi thought she would try and cheer on her team on Sunday...
Is it time for the football game? I'm coming!
Okay, Jersey is on..comfy blanket is here...let's watch the game!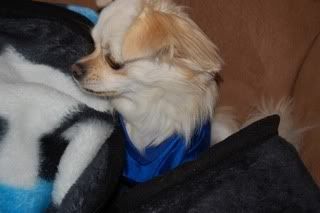 This game is NOT going well. I can't watch anymore!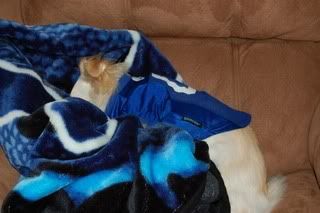 This game is just making me sad...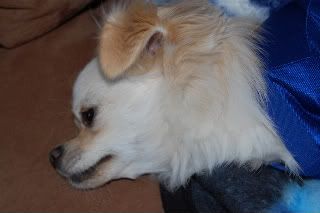 Did you SEE that pass? I can't believe it. so shameful!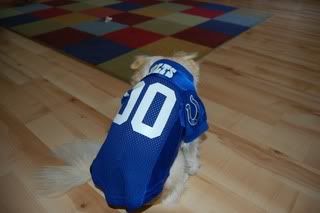 Time for a snack!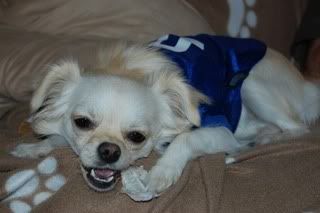 I can play better defense than those guys. let's go outside and i'll prove it!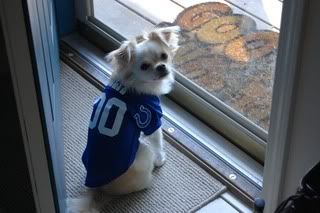 We lost. But i'm still cute.