Quote:
Originally Posted by
Daisydoo
That's fantastic I wish we had something like that... Daisy did obedience classes as a puppy puppy and was with weimera (sp) and vislas but the didn't have that sort of contact
That was the last class, but the puppies always had "play time" during class to give them a break. They split it up into big and little dogs, but fiddle just kept hassing the big guys haha
Quote:
Originally Posted by
rocky scotland
Heres wee Rocky being a big brave lad going over to see the cow lol!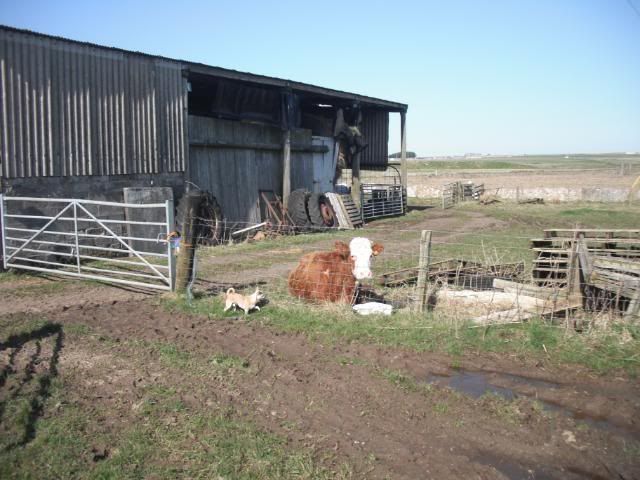 Naww I cant see these pics but they sound interesting! a COW! that is like godzilla to a Chi hahaha
Quote:
Originally Posted by
London
Wow what great pics! That looks like so much fun.
I LOVE the pic of Fiddle with, what looks like, her head in the Boxers mouth (obviously not) but its sooo cute!
Thats what I love about Chis, they think they're so much bigger than they are. All that character in a small package
Such brave little things hey! Im sort of glad she isnt a big whimp! there were bigger dogs, maltese terriers that we just big babies!
and yes! that is my fav pic too!!
Thansk
__________________
"Life is like a
Dog Sled Team;
if your not the
Lead Dog
, the Scenary never changes"
Fiddle and Me, new addition soon!