A 6.5lb Chi could be quite small or quite big. It depends on their build. Marley fluctuates between just under & just over 6lbs. Here he is...
With my 10yo daughter...he actually looks huge here! LOL
With my 12yo (who is VERY small for her age)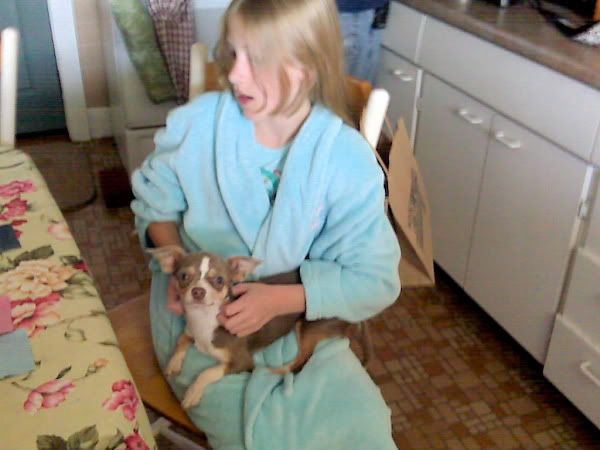 And to show you how "deceiving" weight can be...here is Marley with Maya who is 4lbs 6oz.