We've had a very busy weekend with the chi's! Yesterday Logie was BOB and G4 and Pepa was BPIB and Puppy G2. And today Logan was BOB again and Pepa was BPIB again and she got Puppy G2... AGAIN
She's only 7 months and the show today was an absolute shambles, there was NO HEATING in the hall (at Stafford Showground) so it was freezing cold, I think she showed brilliantly considering, bless her little heart!
Anyway, on with the photos.
This is Logan showing off his new fleecy coat we bought at the show: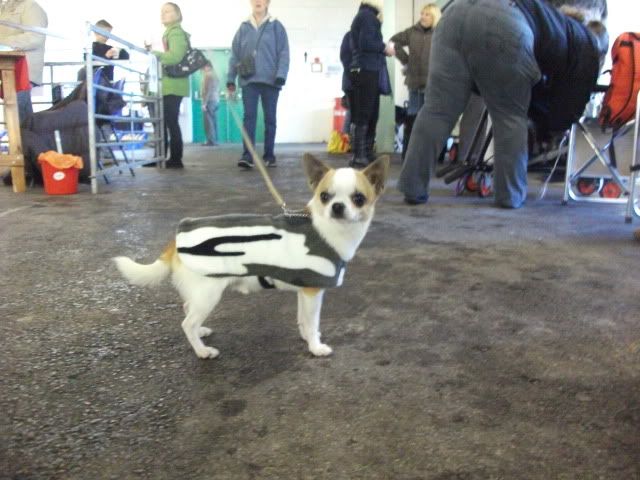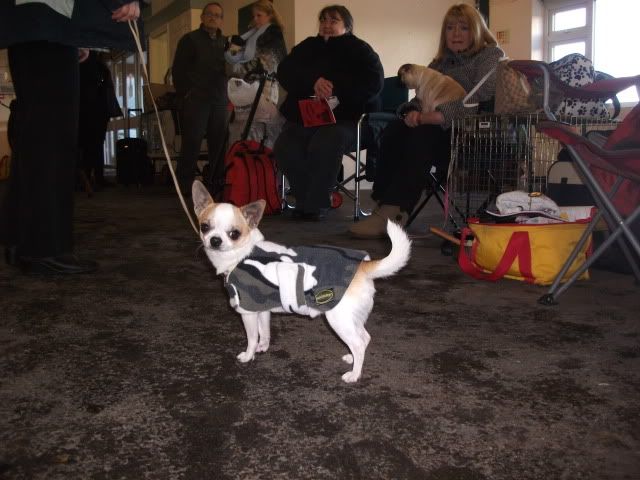 Pepa: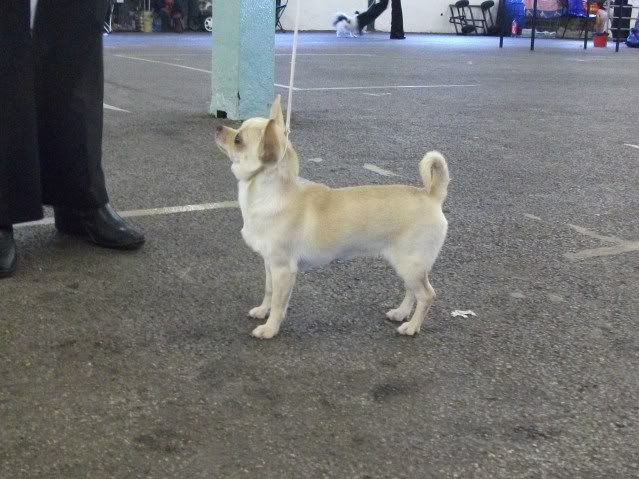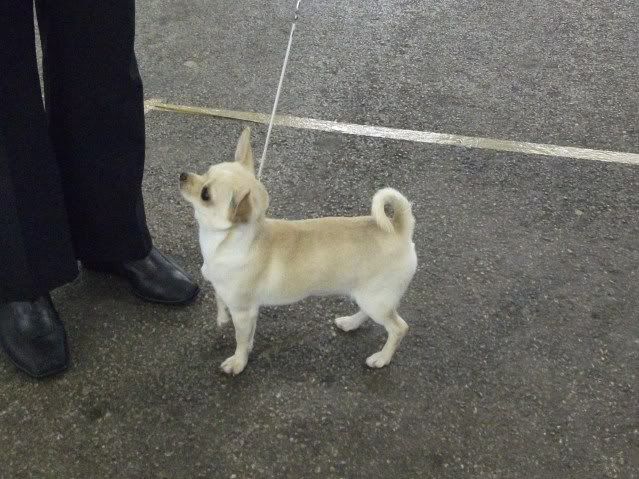 In the ring:
(Shame about the tape in this!)