Reese was THRILLED when I pulled this guy out of the box!!! Thank you so much Janie for finding him a new "Buster Bear"! He was oh so happy to see his friend again, it was a very happy reunion
Grabbed him right out of my hand, still in its packaging! Note the death grip he has on it with his front paws...
Buster!! I love him!
Squeak squeak squeak!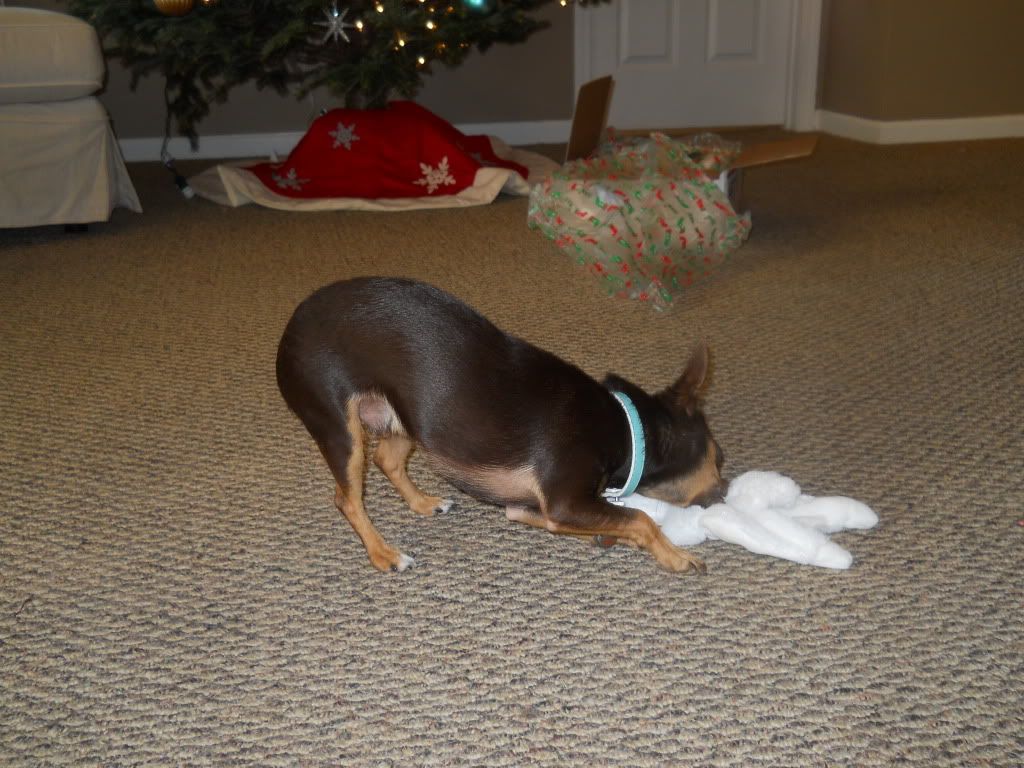 Lets chew dis bully stick Buster!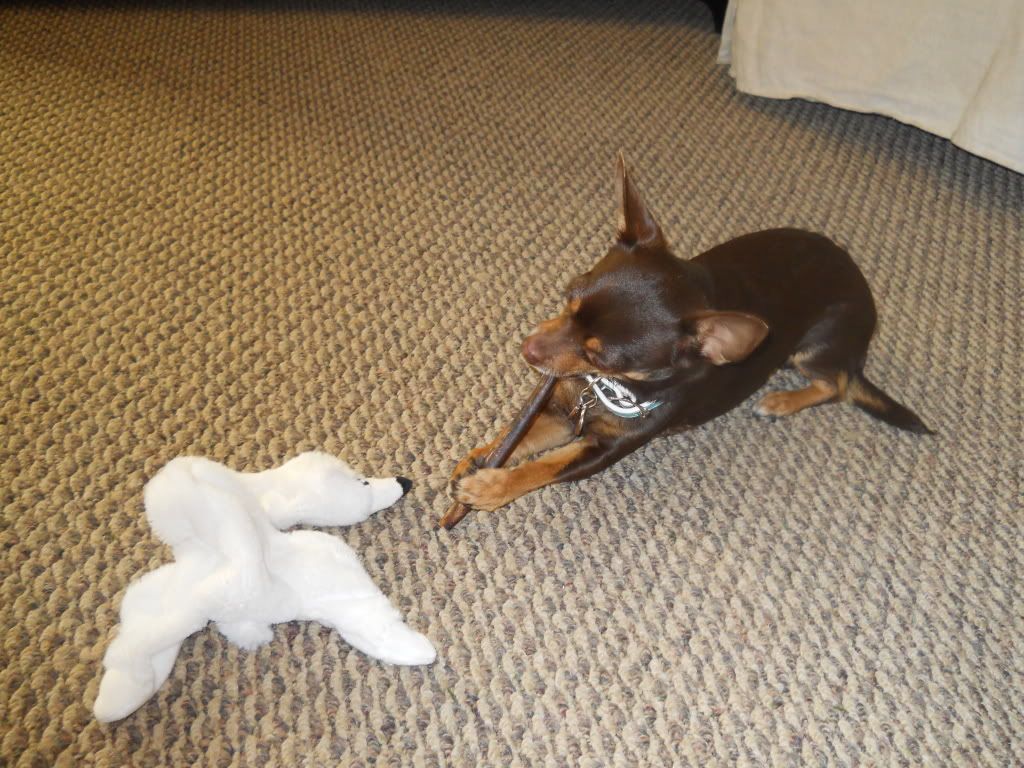 These little beds are his favorite, so cozy! He hopped right in with his bully and his bear!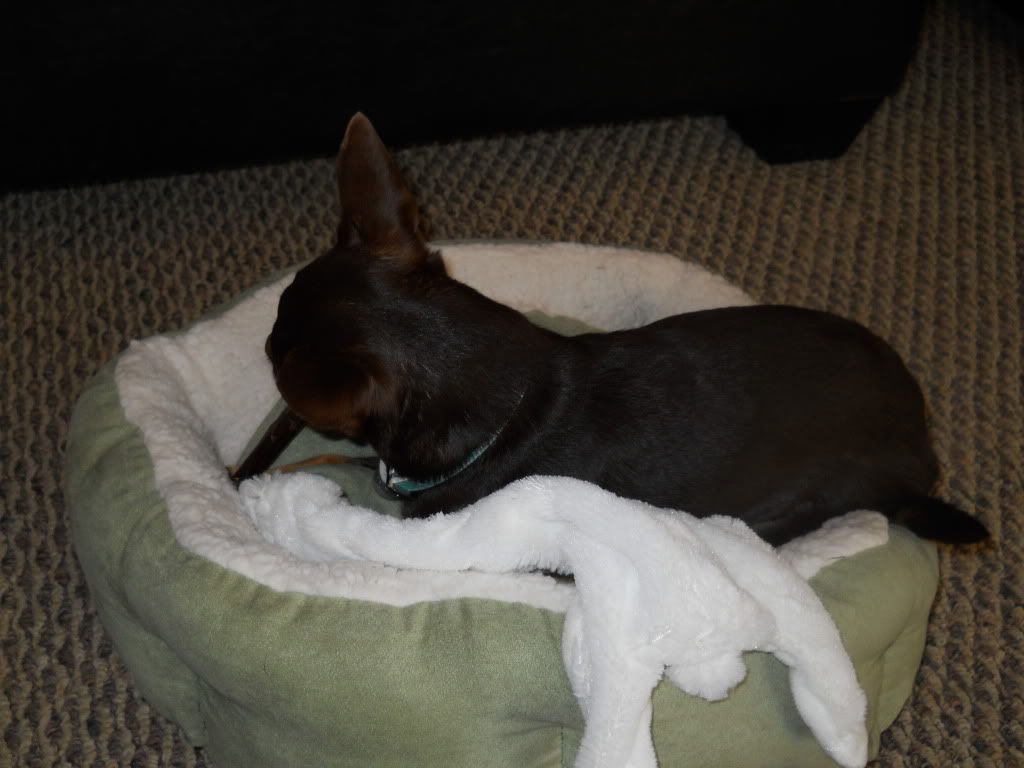 He was one happy boy! (the bed has since flattened out, it was just a little distorted from being in the box)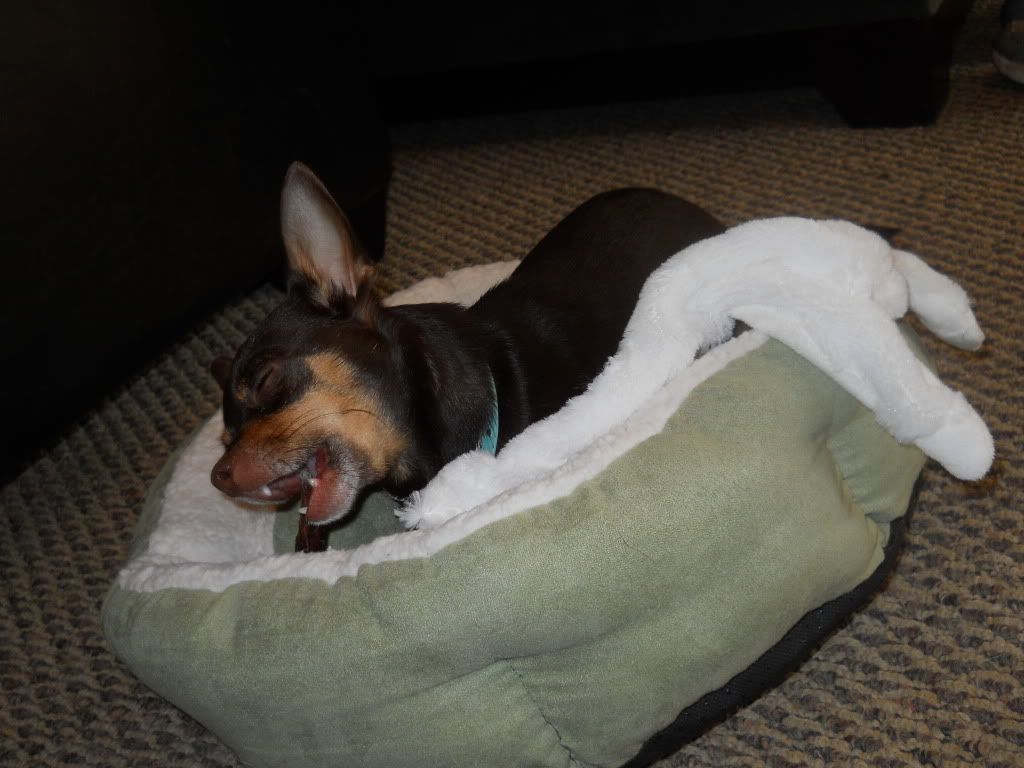 Look at all our great stuff!
Reese poses with all his loot
New stocking! Hung it up with Mommas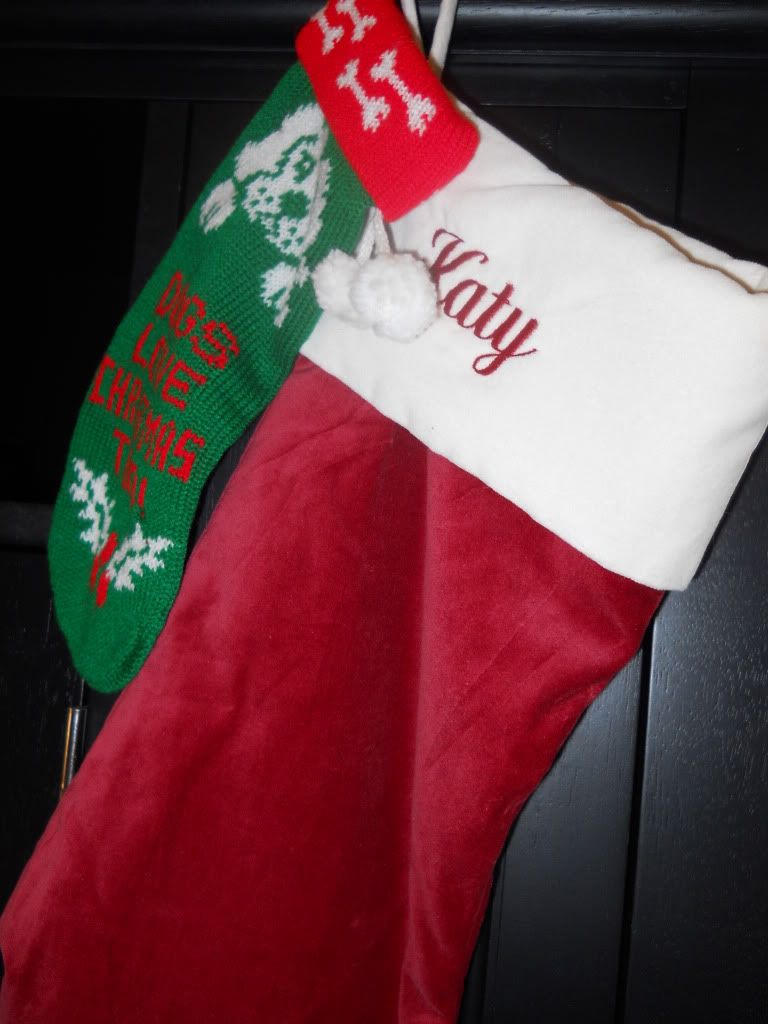 I let Miley and Leo inside...just after this pic Reese ran over to protect his treat bag from Miley, and while he was trying to stop her from taking his treats Leo ran off with the bully stick! Poor Reese. I got all his stolen yummies back, but he did let Miley have a good chew on the hoof. They both really like it!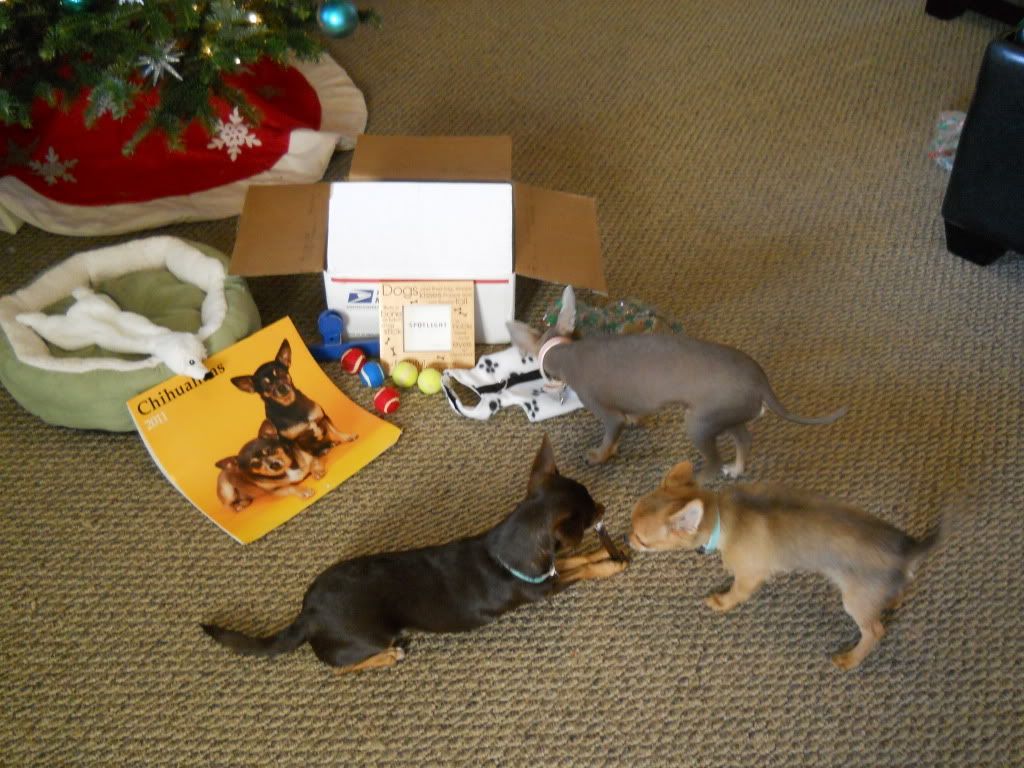 Thank you so much Janie and Mia! We were both so happy with everything you sent. Reese loves his chewies, and he is SO SO SO happy to have a new Buster Bear, thank you for tracking it down! They will all love the little bed and love to play with chi-sized tennis balls, and I love the little frame and the calender! We are already using the clip on a treat bag, and Reese will definitely be able to use that cute little fleece to keep him warm! I will add a pic of him in it when he tries it on. Thanks again for all the wonderful, thoughtful gifts, you made our day!