ss came. sorry it took so long to post having trouble with digi cam.let the show begin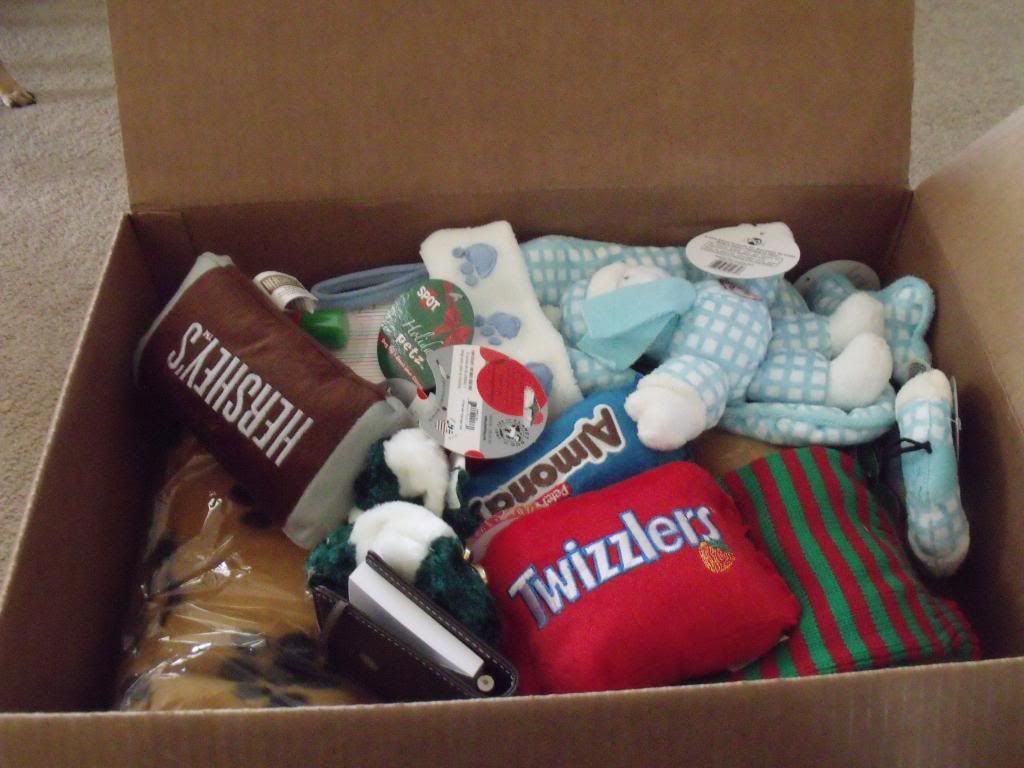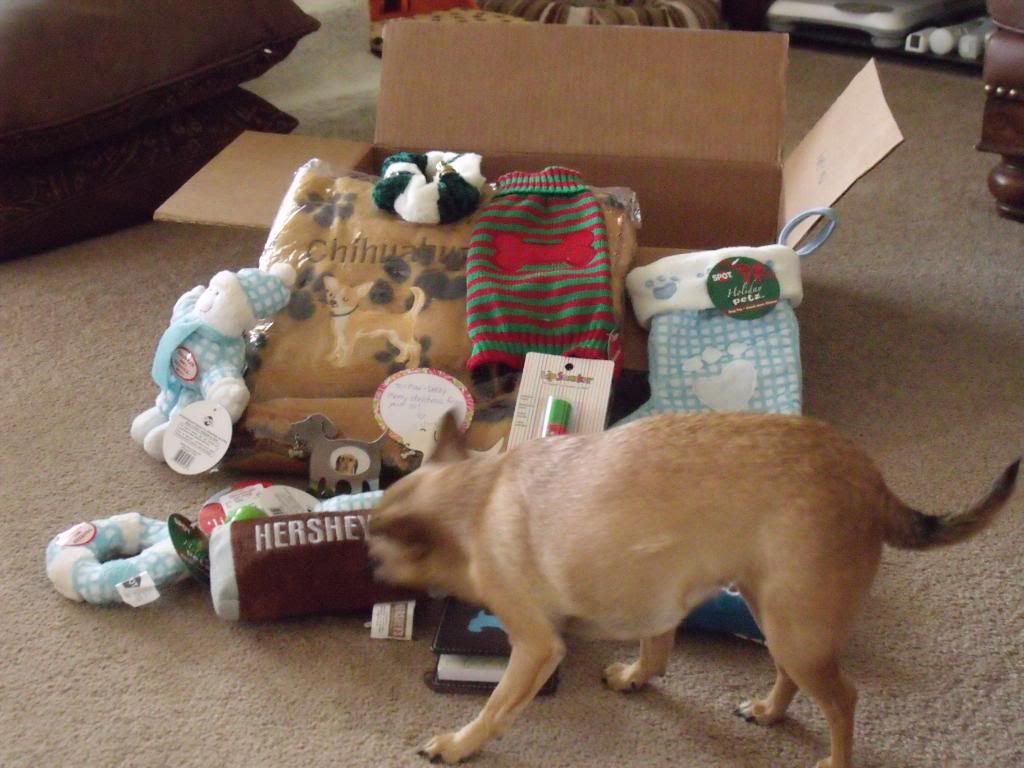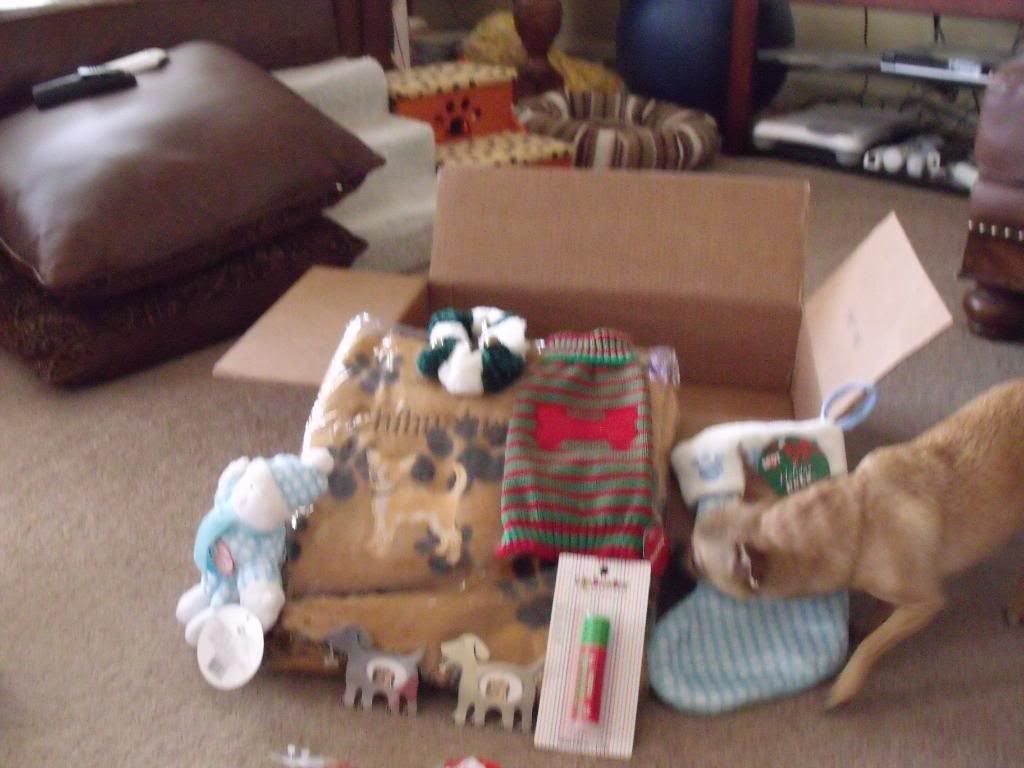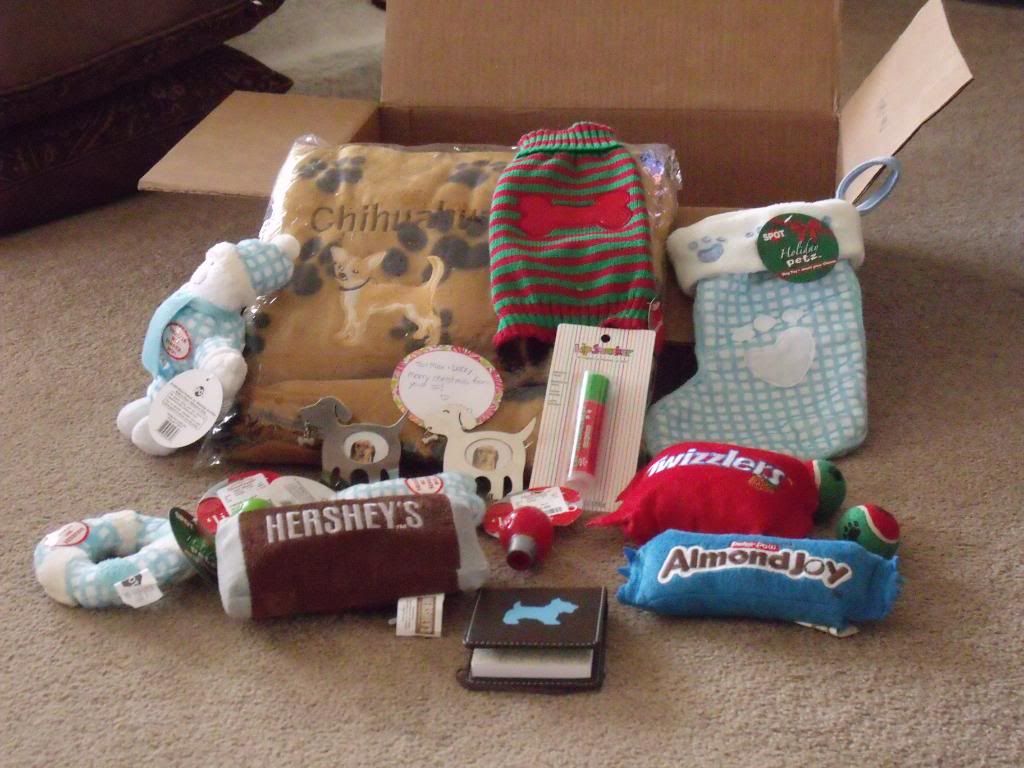 moma says thank you from us. we so happy. we loved everything. especially when moma uses her chapstick it taste so good. licky licky.
thank you thank you thank you. i was going to order one of those blankets for myself glad i waited now.love the chapstick.love everything. the sweater fits perfectly. daizy just had to see what all the fuss was about while max sat in daddy's lap taking it all in.