Snow for Christmas
---
Snow (age 1) and Fancy (age 15), our youngest and our oldest chi babies wish you all a very Merry Christmas!
Raven , our beloved rescue girl who is my constant companion..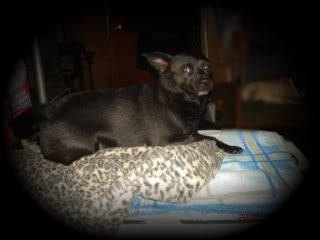 __________________
"There's no changing people, and we can't even help people with whom we're emotionally involved. Let them be, stop expecting things from people who cannot provide those things, and recognize that we can live happy, productive lives regardless of what others, even close relatives, are doing or saying."