Well, I finally got up the nerve to leave Gracie out of the crate unsupervised for what I considered to be a short, harmless trip to the grocery store. She's 100% housetrained, but she's only 6 months, so of course I would not leave her unsupervised for any serious length of time...And, I obviously cannot trust Pedro to watch her, I've learned...
I'm a little obsessive compulsive (family and friends would say 'alot')- my bed is perfectly made every morning before I leave for work - pillows arranged just so, quilt lined up with the lines of the mattress, etc.
This is what I found when I got home from the store - it was beautifully made up when I left: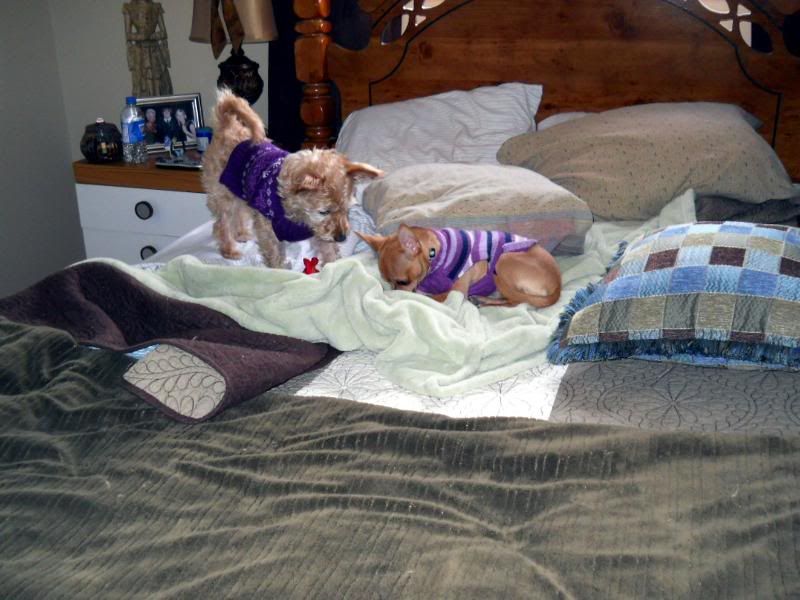 Wide shot so you can see the pillows they obviously did not need: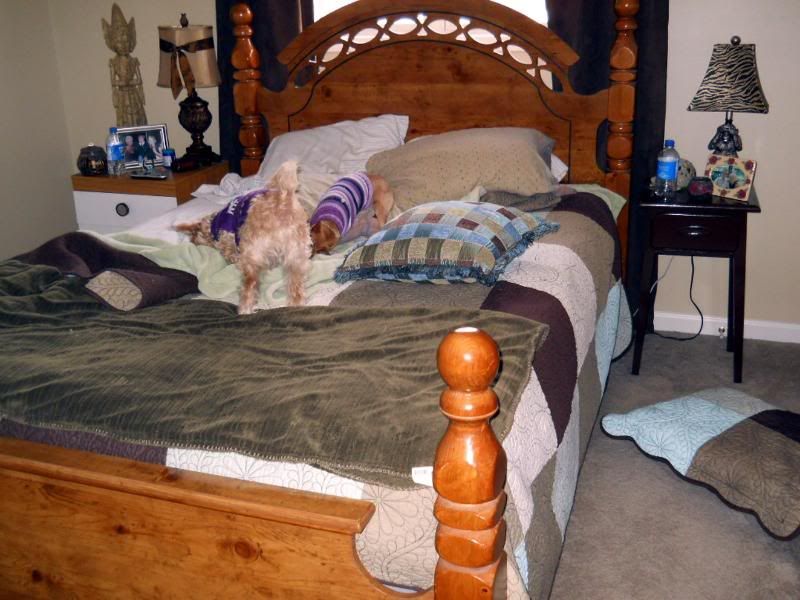 And, Gracie, chewing on a toy serenely in the midst of the sheets, blankets and pillows: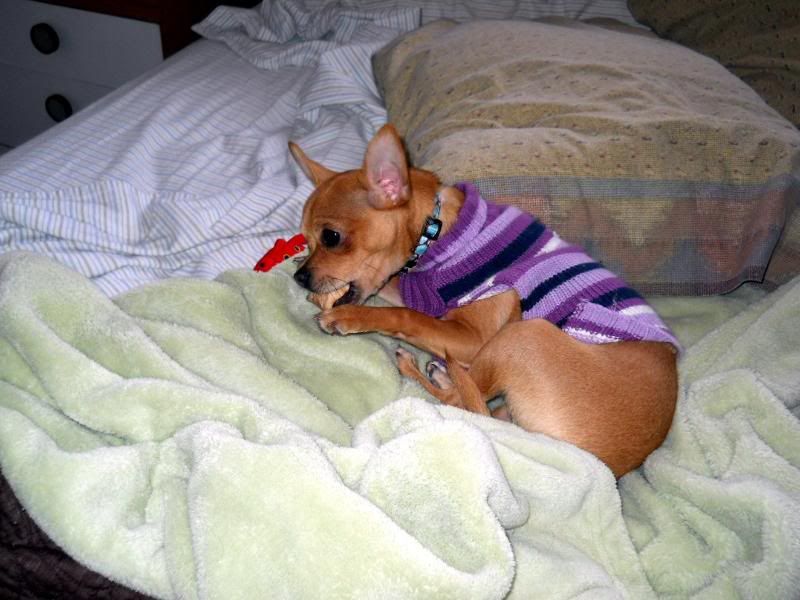 I think we had a little bit of "Risky Business" going on.