After seeing the cute doggie clothes people were finding in the bargain bin at Target, I had to go check them out. Wow, seriously, what cute little shirts and only 2.50 each!
I picked up every shirt and sweater they had in the XS's. haha. I had Roo pose in a couple, but all she really wanted to do was sleep, so I couldn't get any decent shots really. heh. (Pip doesn't do clothes, it's too traumatic for him.
) I love this little Santa Baby shirt, so cute!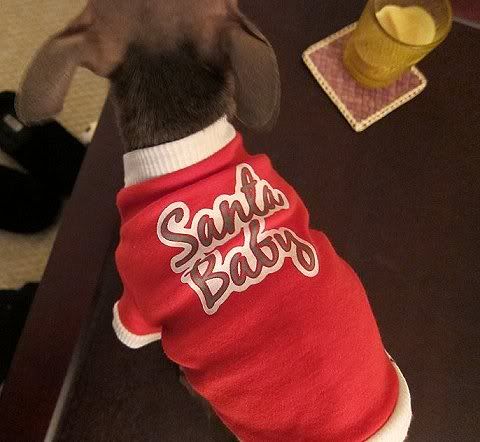 Dis is my new shirt. I pose for you buts weally wants to sweep.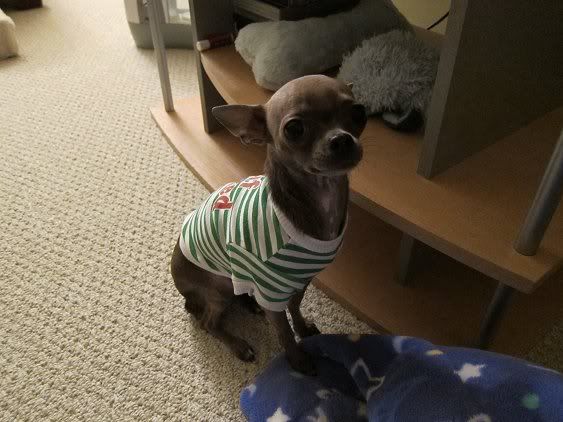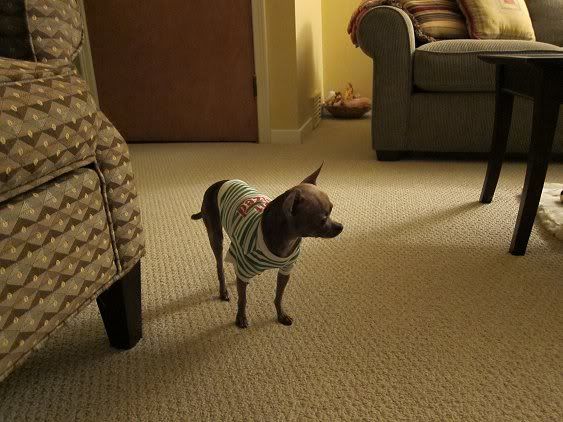 Dis is so bowing mom.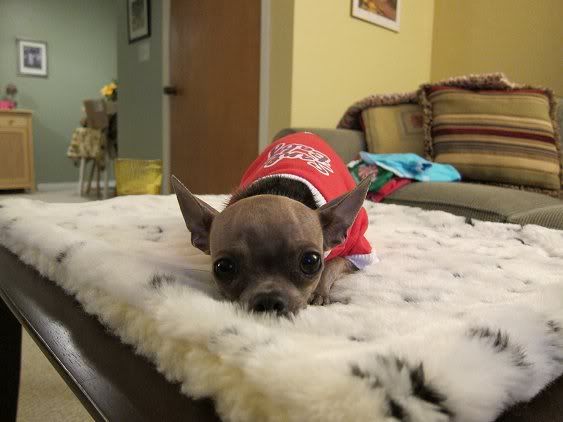 Iz dis overs yets?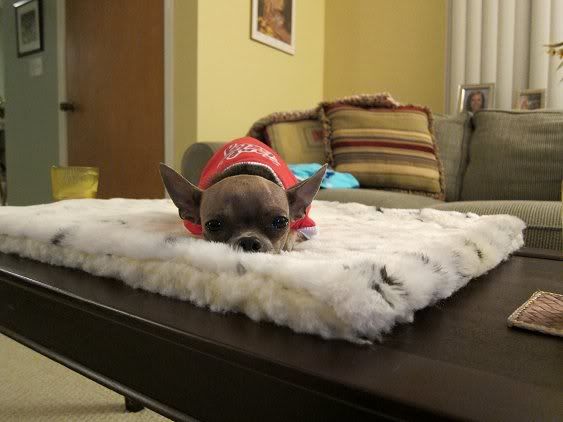 Sowwy I must sweep now.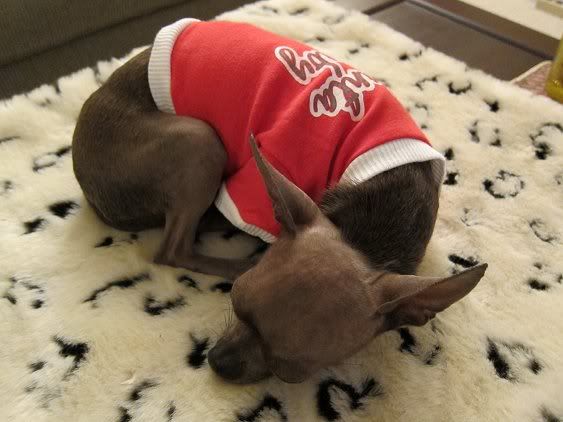 This was where Pip was the entire time looking on in horror.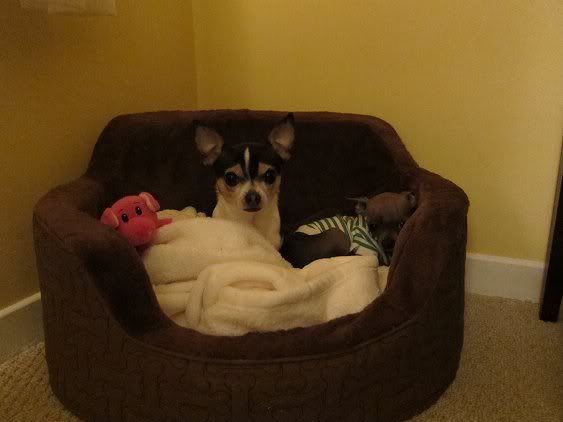 Here's all the shirts together, even the sweaters were only 2.50.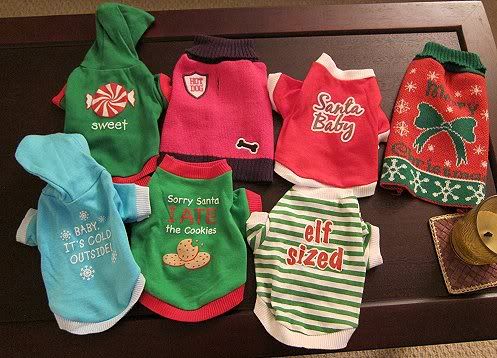 You guys should all check out the Target bargain bins, these shirts are soo cute!