More pics...
I love the card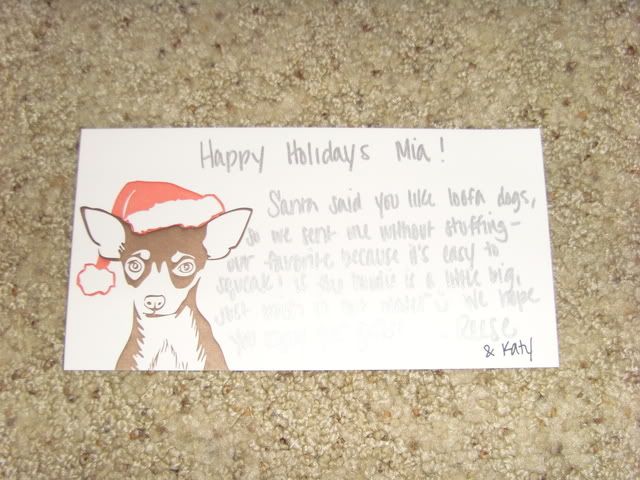 PRESENTS!!!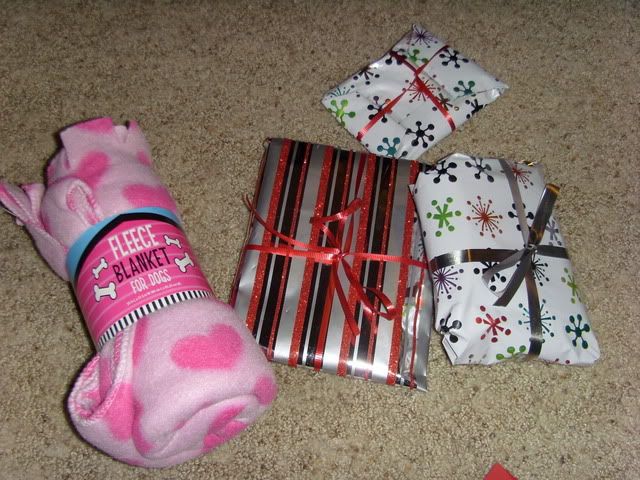 I love the harness, it's so adorable.
Now Mia has something to wear on Christmas.
Mia continues to play with her new loofa dog
I would like to a BIG THANKS to Reese and Katy again for the gifts. Mia loves her new loofa. I've never seen them stuffless before.