I don't think we'll be doing Santa Claus pics again. After being there for 1 1/2 hours, Santa almost dropping Lexie, Chance's pics coming out so blurry that you can't even make out what's in the pic...... If something could have gone wrong with that photo sitting, it did. I have never seen anything so unorganized in my life. Santa was 30 minutes late, then took forever just to get set up....... Pics were being taken, and they didn't even have a printer set up. Even after being there for as long as I was, I had to go back to get the pics! There was only Santa, and the one lady taking pics. I felt bad for them, but let's just say there were many not so happy customers there.
I was told that I could go back today to have Chance's redone, but I didn't want to tackle that again. :/ So Iíll have his done at the Park this week with Santa.
The lady didn't even take full shots of Santa and the background.
Santa had a "crush" on Lexie.
Poor Gia! I had the elastic strap that comes around the chin on the hat pulled down around the bobbles on the cape so it would somewhat keep the hat from falling off. Poor baby had her foot stuck up inside of it.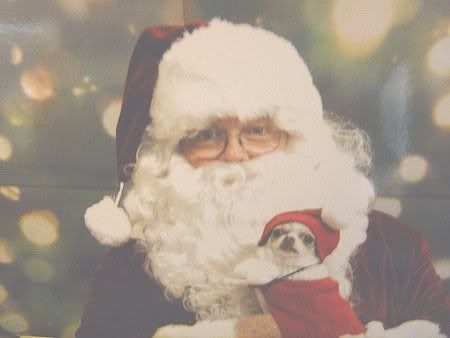 Cropped in so you can see her wittle foot stuck. :/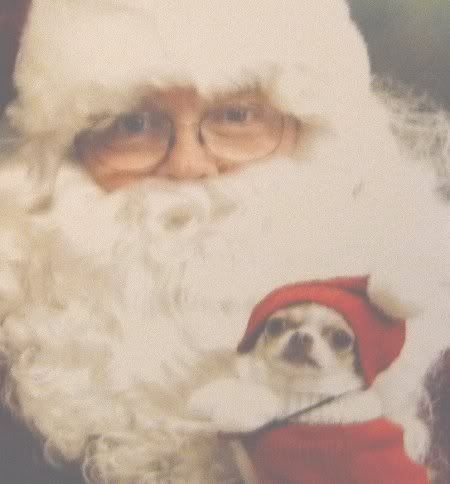 Little doodle head.