here she is snuggled insider her new bedsack
and as soon as she came out of it, Tootsie had to make herself comfy. lol
she also got a new busy buddy bouncy bone! yay!!! now we have 3 , 1 for each dog, ( we got 2 from Aiga ). ( there favorite toy, it was on all the wishlists ) and a new nylabone too
and for me , yay a chi ornament ( i got a yorkie one from bkbunny, now i have a chi one too ) , a chihuahua pen, i love cute pens! , and a cute chihuahua notepad , and i love the chihuahua card!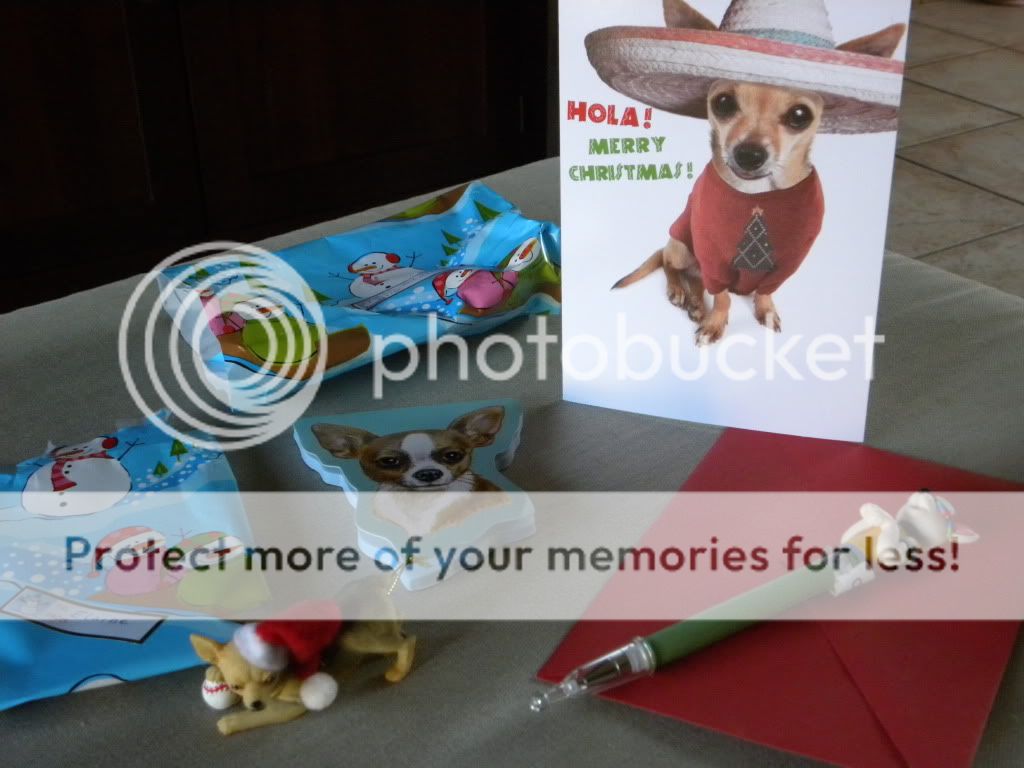 i just had to show u how cute this pen was. lol
Thank you so much to Shelly and Pedro, we love all our gifts!