The girls need some warmer clothes so in between making my SP's I made them some little sleeveless jackets.
The other picture was when my husband had fallen asleep (on the floor of all places!) and the girls were so worried about him...they could not figure out why daddy was on the floor with a blankie on him...Lulubelle sits on us like that all the time....she must be part mountain goat!
Lighthouse jacket with fleece lining for both girls...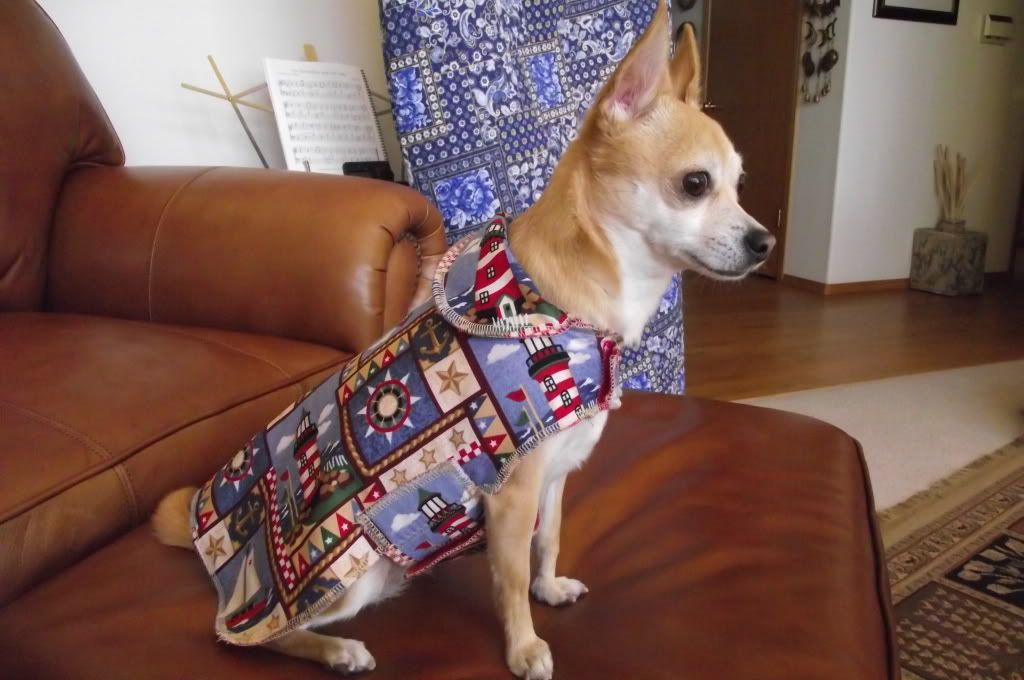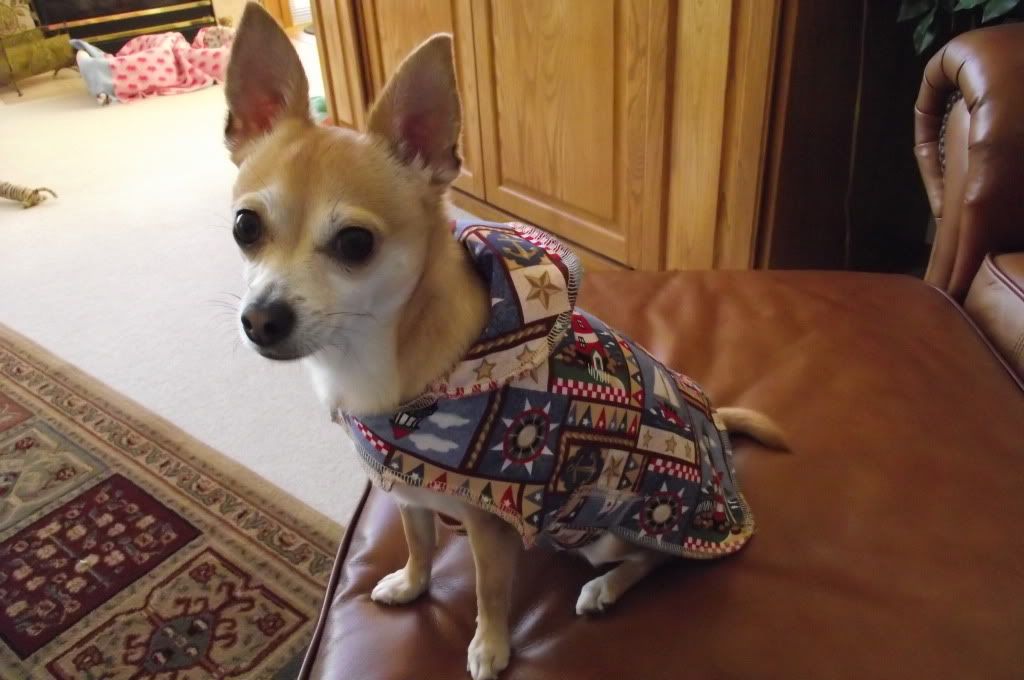 Lulubelle's jacket is a bit large..need to adjust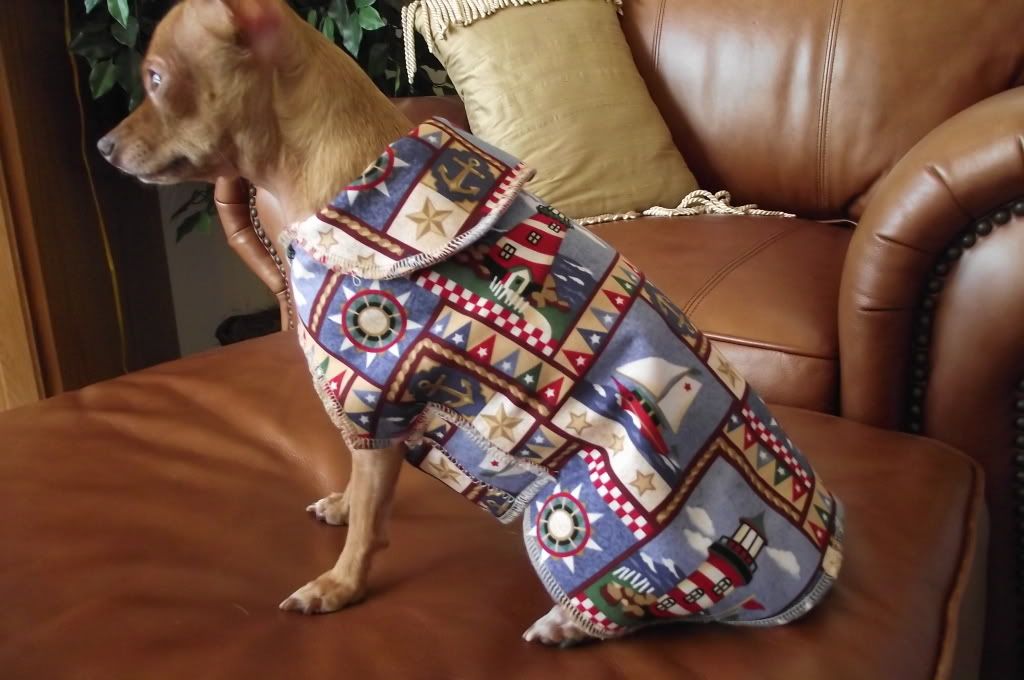 Lulubelle does not like to model her clothes too well...LOL!
Daddy on floor????????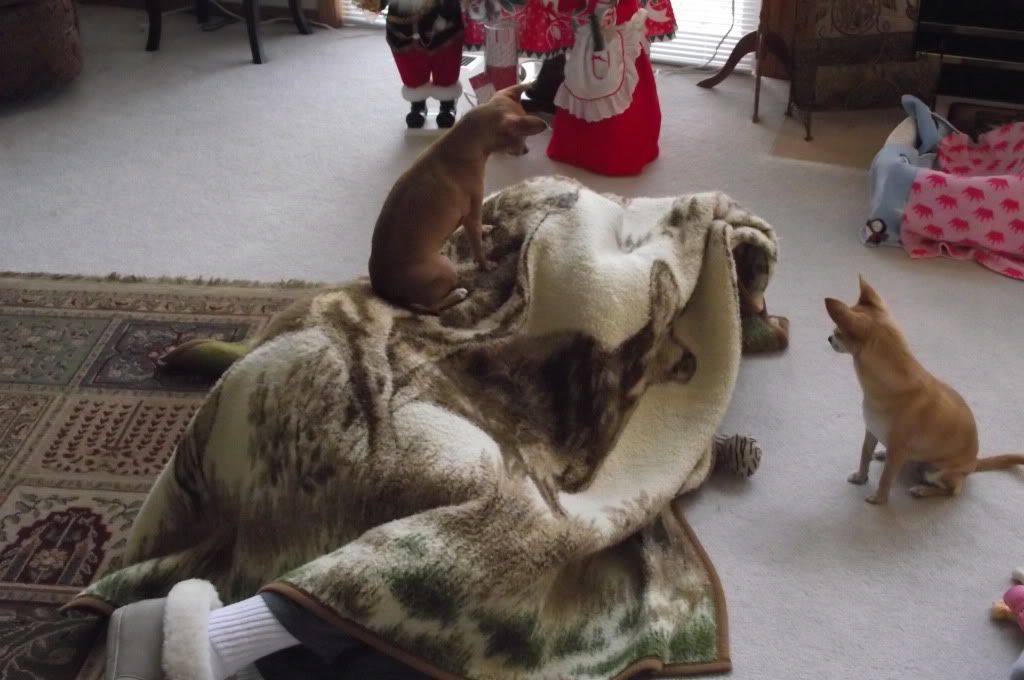 LAST BUT NOT LEAST......MERRY CHRISTMAS TO ALL MY CHI FRIENDS AND THEIR CHI BABIES!!!!!!!
HUGS...DARLENE, DAZY AND LULUBELLE