So the other day we received a package adressed to Alfie, and opened it to find a little Christmas gift sent from the breeders at Cholas who I bought Alfie from. I thought it was so sweet of them and my daughter Hope was absolutely thrilled that Alfie actually got his own post! Here's a couple of pics of him enjoying his little present.
Baby shoes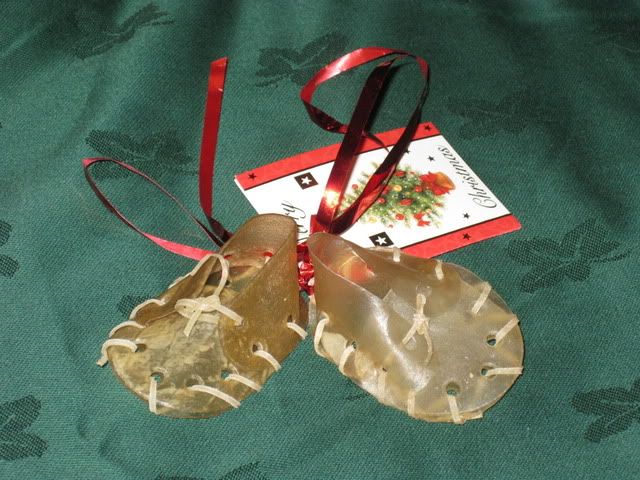 'It's mine! I'm not letting anyone else near it!'
Settling down to enjoy a good chew.