This is MY box of gifts Pedro!
Max checking his bag out!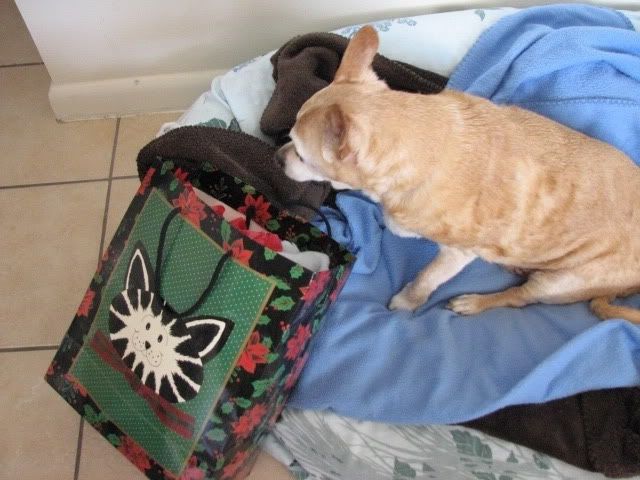 Hey! My name is on it!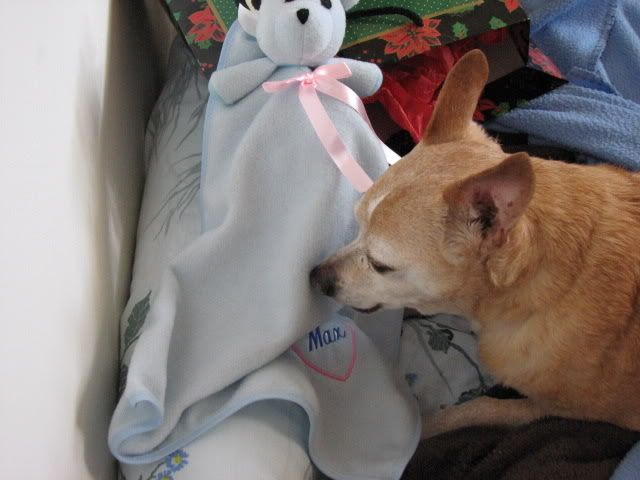 Got a cool harness vest and coat to wear outside when it is cold out!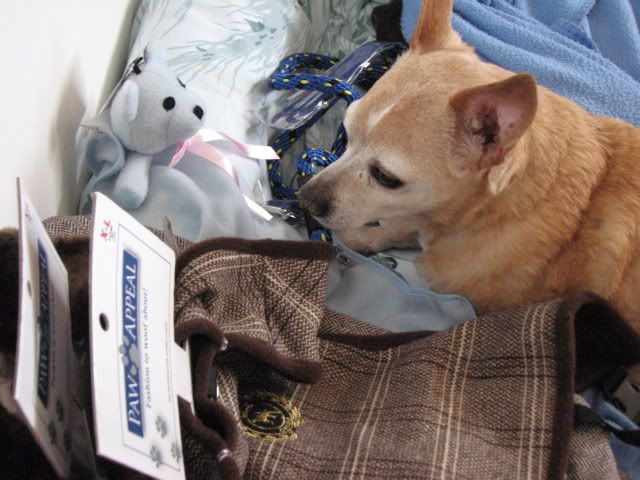 Max's gifts all in one spot! He also got a neat rope-like, braided leash and collar and a few other goodies too plus treats!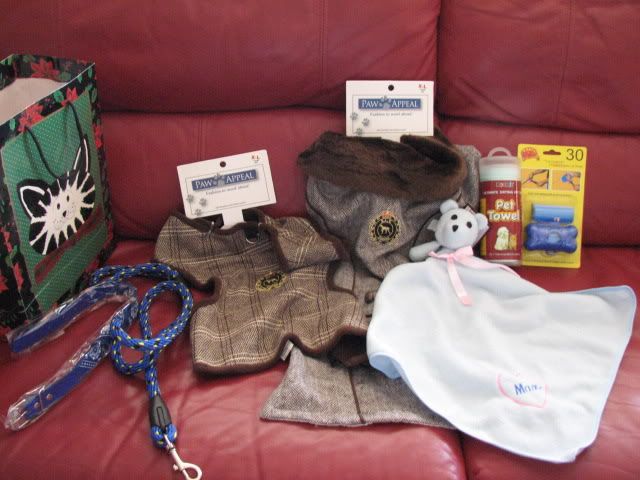 Calleigh's bag of gifts!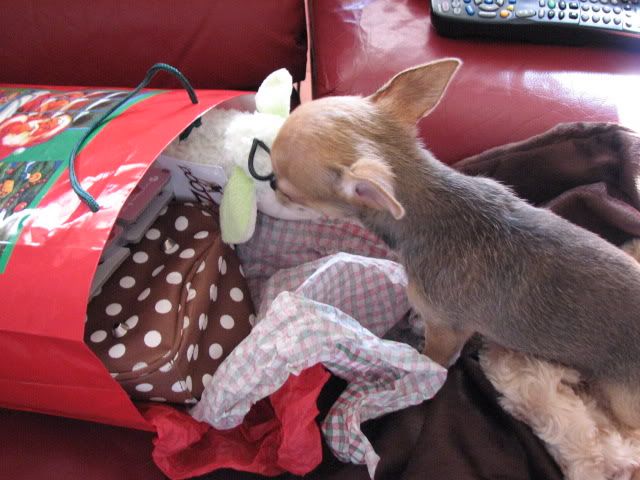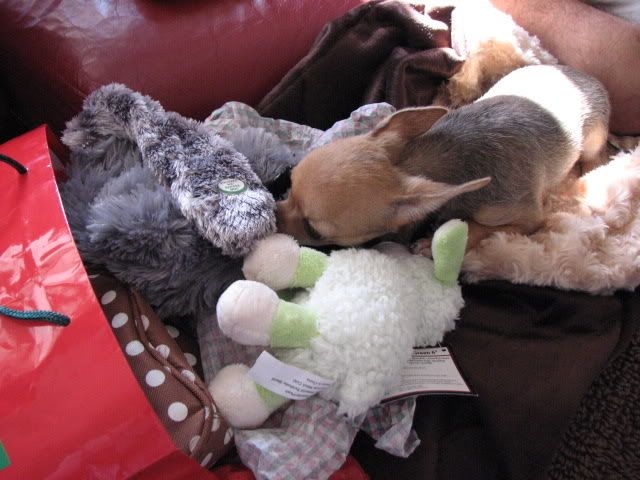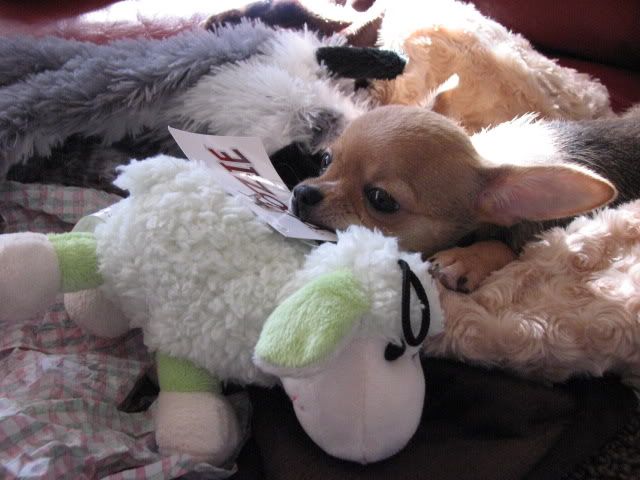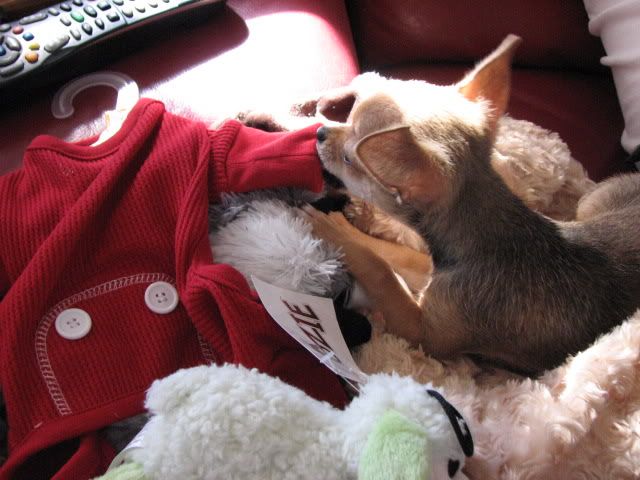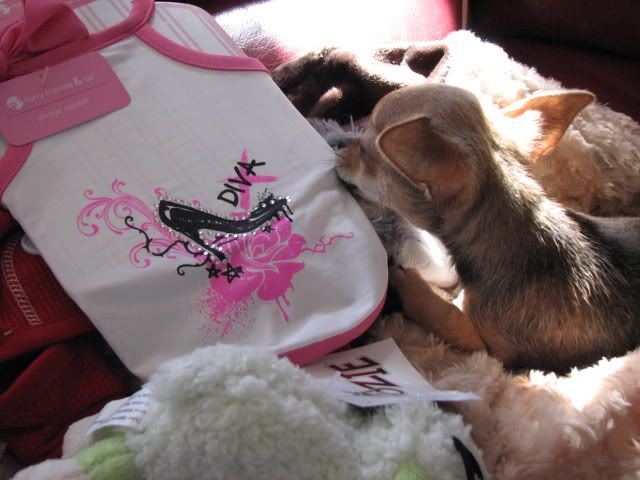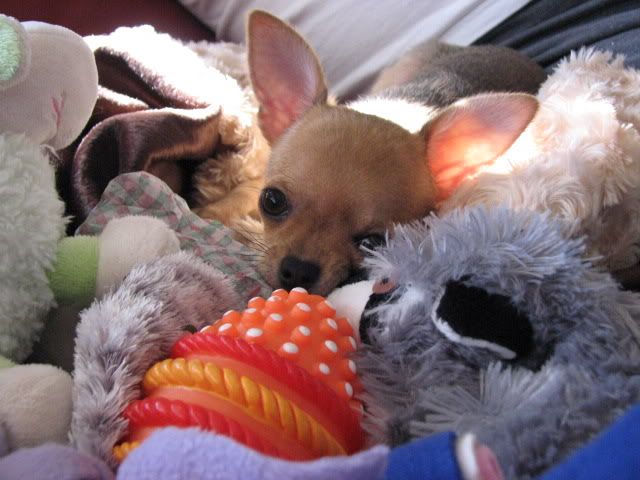 All my stuff!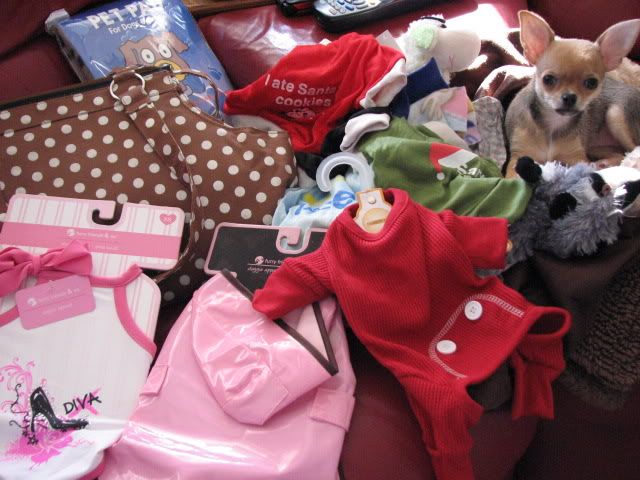 Continued........